Australian Government Planning Digital Currency Launch, As Regulation Looms for Bitcoin
By Mark Saunokonoko
The Australian government is making moves to take Bitcoin "out from the shadows" by imposing new regulations on cryptocurrencies, while busy planning to launch its own digital currency.
Treasurer Josh Frydenberg confirmed the Commonwealth and Reserve Bank were now working on the feasibility of a central cryptocurrency in Australia.
Speaking on Today, Mr Frydenberg said it was time for cryptocurrencies to operate under the umbrella of a "considered regulatory framework".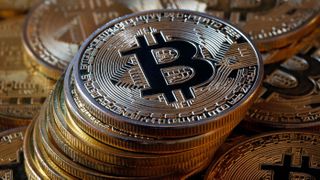 The Australian government is keen on a licensing framework for digital currency exchanges that will regulate the purchase and sale of cryptocurrency assets.
"We want to take (cryptocurrencies) out from the shadows," he said.
The government wanted cryptocurrency exchanges and businesses to apply for financial licences, Mr Frydenberg said, to "give consumers a little bit more certainty and confidence about the parties that they're dealing with."
More than 800,000 Australians have owned cryptocurrency at least once, since the rise of digital currencies over the past decade.
Criminal enterprises have been drawn to Bitcoin, because of its anonymity.
Cryptocurrencies were a "fast-moving area" which the government needed to get ahead of, Mr Frydenberg said.
"There is a digital revolution going on in our financial sector."
He also warned that buy now, pay later companies, such as Afterpay, would face increased scrutiny and regulatory measures in the future.
Better regulation would bring "appropriate transparency" around fees and ensure a level playing field for new entrants coming into the market, he said.
Editor's Note: 
New Global Currencies
New Resistance Global Currencies that support Independent Media and are against the " Great Reset" –
Our World Coin, a force for good and a peaceful revolution, is built to save humanity from the Globalists deadly Great Reset Totalitarian Agenda.
Bitcoin 2.0 is a new cryptocurrency that is looking to innovate the Global Payment System. It is backed by real value in independent media news sites & networks.
Truth Coin, a platform that's free from Globalists' control, and will not support the Great Reset Agenda or the vaccine digital passport. This enables everyone to support and benefit from building a better world, by the people for the people, a force for good.