Covid Debt Levies to Raise $8.6bn by 2027 as Radio Host Blasts Daniel Andrews Over Budget 'Cons'
By Alexis Carey
Victorians will be hit with new Covid levies to help ease the state's massive debt under Daniel Andrews' latest budget.
Victorians will be hit with a decade of Covid tax pain to help ease the state's massive debt under Daniel Andrews' latest budget.
The 'Covid Debt Levy' is tipped to raise an estimated $8.6 billion by 2026-27, and those who own a second property will be hit the hardest.
Treasurer Tim Pallas said the levies would wipe off $30 billion of Covid debt over the next 10 years, with the new Covid tax due to end in 2033.
"This has been the most difficult budget that I've had to frame," he said on Tuesday.
"This is the start of a new era, the post Covid era for the state and its finances.
"While our kids will of course have memories of the trauma that was the Covid years, they won't necessarily have to be paying for that trauma for the rest of their lives.
"These measures are temporary, they are targeted, and above all they are responsible."
Mr Pallas added that the government thought it was "fair" to expect Victorians with multiple properties to "make a modest contribution to repaying Covid debt".
According to the Herald Sun, those who own more than one home will pay at least $5000 over the next 10 years, with a new $500 annual tax for investment properties with a land value between $50,000 and $100,000.
Victorian Treasurer Tim Pallas with the 2023-2024 State Budget report.
The payment will increase to $975 for homes valued between $100,000 and $300,000, while an extra 0.1 per cent of the land value will be applied to properties worth more than $300,000.
Mr Pallas said roughly 860,000 landowners would be affected by the land tax change.
Meanwhile, businesses with a national payroll of more than $10 million will also be forced to pay extra payroll tax of 0.5 per cent, or 1 per cent if their national payroll is more than $100 million.
The payroll increase will impact around 5 per cent of businesses in the state, and Mr Pallas argued they were in a good position to handle the increase.
"We think big business has the capacity to make a modest additional contribution that over the next 10 years to assist in repaying the Covid debt," he said.
Up to 4000 public service jobs will also be cut under the government's four-year $2.1 billion efficiency drive, although some areas within the public sector, such as health roles, will expand.
But despite the strict debt repayment plan, net debt is still expected to soar to $171.4 billion in four years.
Dr Zareh Ghazarian, politics lecturer in Monash University's School of Social Sciences, said it was always expected to be a tough budget.
"Cutting the numbers of public servants while trying to increase tax revenue suggests the government is nervous about the state's economic situation. Politically, however, this is a good time to have a tough budget," Dr Ghazarian said.
"It's the first budget following Labor's strong election result in November, and the strategy would be to get difficult and potentially unpopular changes out of the way to clear the path for more generous, and politically more popular, budgets in future years."
Radio star tees off at Dan Andrews' 'budget cons'
It comes as radio star Neil Mitchell blasted Victorian Premier Daniel Andrews ahead of the release of the state budget, accusing him of spreading three key "cons".
The 2023-24 State Budget will be delivered later on Tuesday, and Mr Andrews has made no secret of the tough economic conditions facing the government, variously describing the budget as "tough", "difficult", "challenging" and even "painful".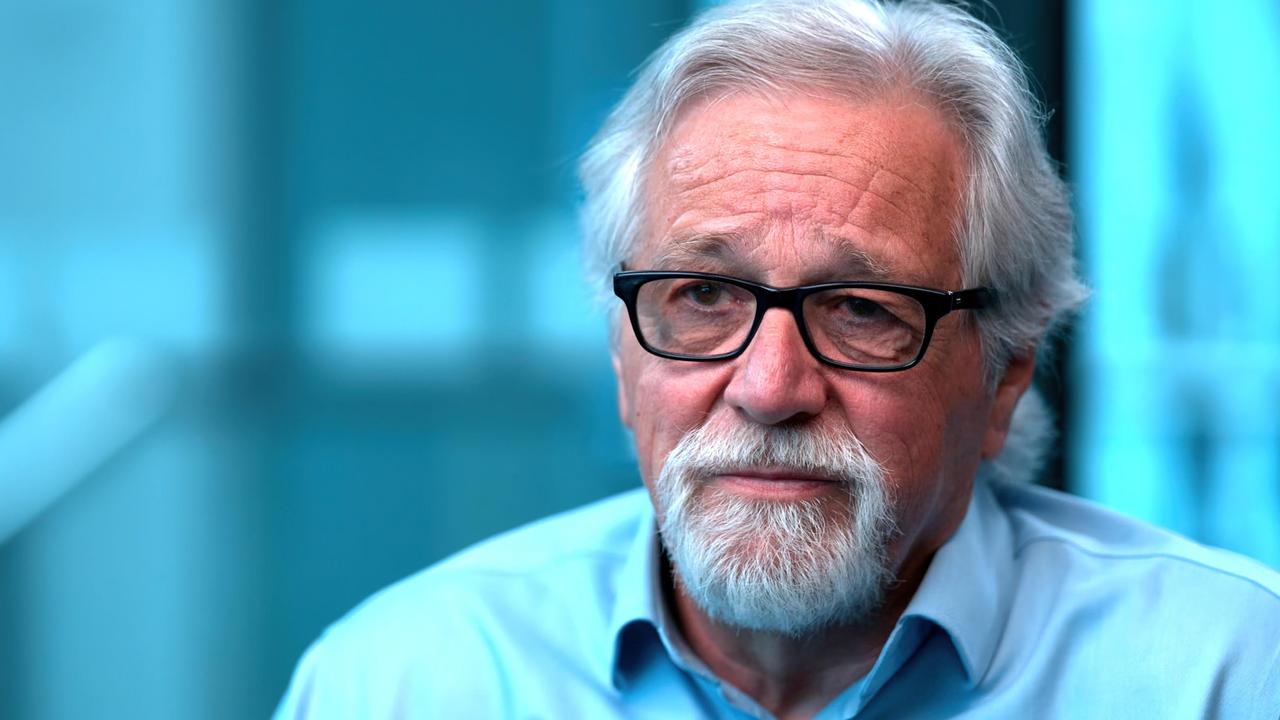 3AW broadcaster Neil Mitchell has hit out at Daniel Andrews ahead of the budget's release.
The budget will include details of the state's massive debt, which Mr Andrews has publicly attributed to a range of external factors, including the Covid pandemic and the Reserve Bank's successive interest rate hikes.
However, the 3AW host has come out swinging, claiming Victorians are being sold three major "cons" about the budget.
"Don't cop this nonsense about the Covid debt that you're going to hear – the debt is $165 billion, or will be soon," he said.
"Repayments are about, what, $8 or $9 billion a year. It's not all Covid, they're using Covid to cover other cost blowouts.
"Covid's about a fifth of the debt, that's con number one."
Mitchell also urged Victorians to be wary of Mr Andrews' RBA claims.
"Con number two is that the Reserve Bank is somehow to blame because Dan thought interest rates would stay down when he borrowed the money," he said.
"That's nonsense, even I said they would go up one day, his treasury officials must have told him the same.
"That's con number two, it's not Philip Lowe's fault."
Finally, Mitchell insisted the "debt cliff" didn't come out of the blue.
"Con number three – this was inevitable and obvious before the state election, I said often on air and in a column for The Age, the debt cliff was coming, cuts and tax rises would always be needed, but the government dodged it, and was re-elected," he said.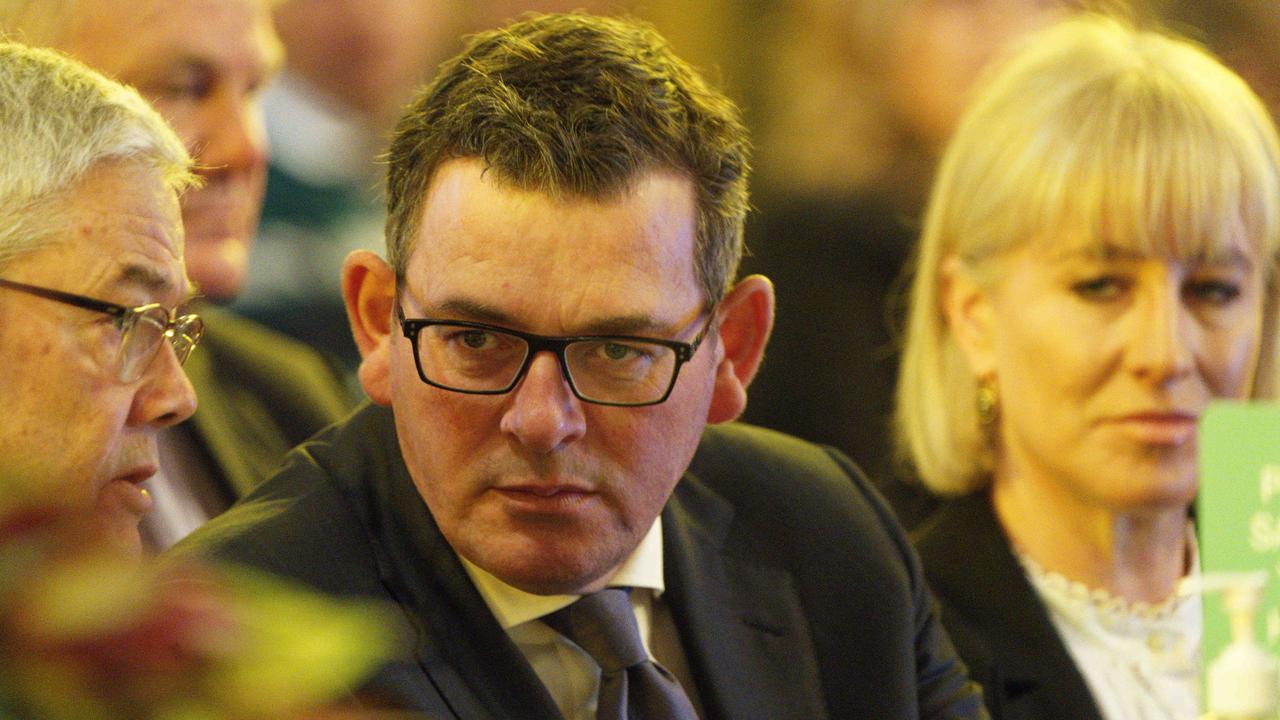 Premier of Victoria Daniel Andrews has variously describing the budget as 'tough', 'challenging' and even 'painful'.
Earlier this month, Mr Andrews defended his state's borrowings as a necessary move in a post-Covid world.
"The governor of the Reserve Bank, head of the federal treasury and every credible economist around the world said, 'look, you need to use your budget and balance sheet to protect household budgets and business balance sheets'. So we had to go and borrow," Mr Andrews said in early May.
"If you hadn't done that then we literally would have made the worst of times so much worse again. That would not have been an answer."
But one shining light for Victorians was a projected operating surplus of $650 million by 2025-26.
Mr Andrews said this predicted figure was part of the government's plan to "stabilise" those borrowings.
"Bringing stability and, in some ways this is the most important point, a surplus. $650 million in the 2025-26 year," he said.
"You're not only in a better position to start servicing the borrowings you had to make, but also to start paying that down."