Hospitals Being Told To Switch Off Equipment
By Zeee Media
Hospitals being told to switch off equipment. My goodness.
Furious Anthony Albanese warns energy companies as energy crisis mounts
A furious Anthony Albanese has delivered a strict warning to power companies as residents braced for power failures overnight.
A furious Anthony Albanese has warned power companies that they have a responsibility to their customers amid the nation's energy crisis.
Residents braced for the worst last night as NSW Treasurer and Energy Minister Matt Kean told Sydney residents to reduce energy usage between 5.30pm and 8.30pm.
Mr Kean said The Australian Energy Market Operator (AEMO) system had informed him that "supply conditions will be tight".
"A number of the generators that we rely on to produce our electricity haven't come online in the way we expect them to," he said.
"We're not telling people to turn off their heating … we're just saying maybe if you're washing the dishwasher at 7.30pm to delay it until 8.30pm.
"What we're doing is focused on making sure that we get through tonight and the next couple of days."
The Vivid light show will continue, but Mr Kean said all options were on the table.
Speaking with ABC Radio's Paul Culliver, Prime Minister Anthony Albanese said energy companies had to put their customers first.
"My message to the energy companies is that they have a responsibility to their customers, whether they be households or businesses, to do the right thing," Mr Albanese said.
"We need to end the sort of nonsense that we've seen over the last decade, where we had 22 different energy policies announced, but none of them landed.
"We've got one policy. We're going to land it. We're going to implement it. And it will make a difference because it will provide the certainty that business requires to be able to invest."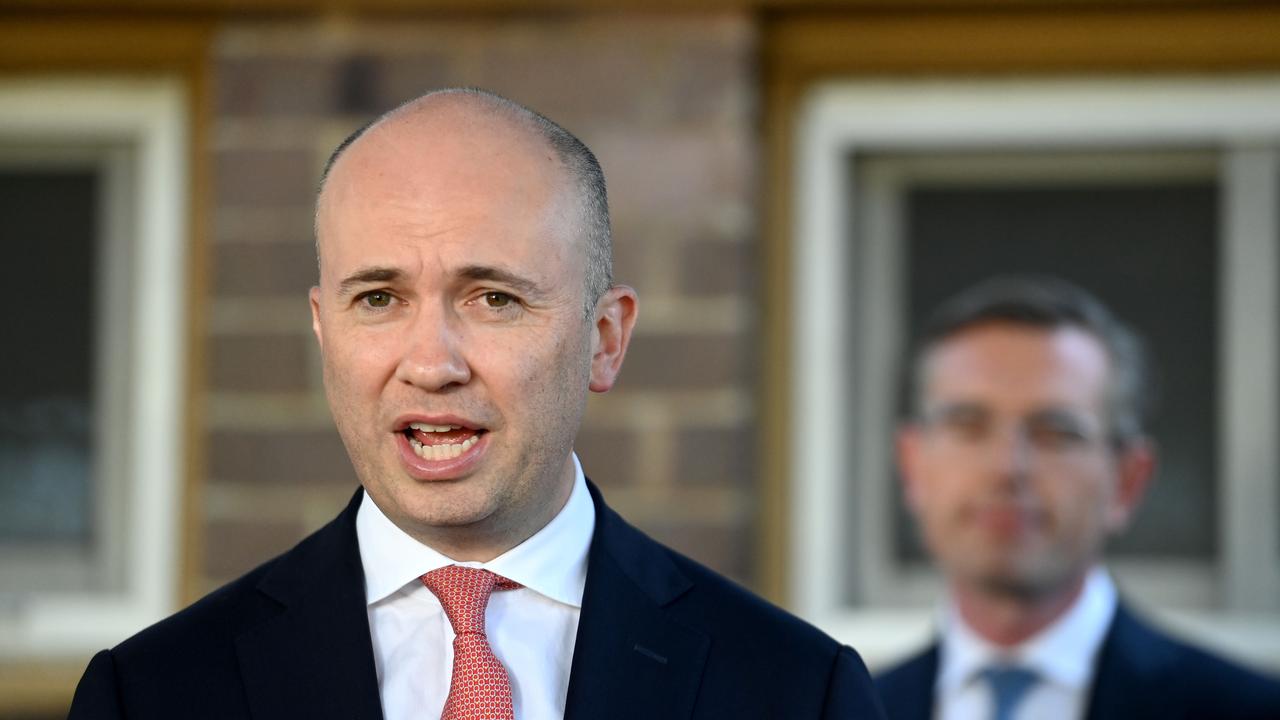 NSW Energy Minister Matt Kean has asked people in Sydney not to use their dishwashers this evening.
Meanwhile the AEMO has taken the extraordinary step of suspending the electricity market across the nation effective immediately in a bid to avoid mass blackouts.
The drastic intervention means the AEMO will now be in charge of directing supplies from energy providers to the power grid.
AEMO said it had taken the unprecedented step amid soaring electricity costs "because it has become impossible to continue operating the spot market while ensuring a secure and reliable supply of electricity for consumers".
It's the first time the national market – which includes Queensland, Victoria, South Australia, NSW and the ACT – has been suspended since creation in 1998.
AEMO CEO, Daniel Westerman, said it was no longer possible to operate the spot market or the power system the way it had been operating. He said the market operator was forced to direct five gigawatts of generation through direct interventions on Tuesday.
He blamed the drastic decision on unplanned outages, supply chain challenges for coal and gas, low wind and solar output and price caps.
"In the current situation suspending the market is the best way to ensure a reliable supply of electricity for Australian homes and businesses," Mr Westerman said in a press conference in Adelaide on Wednesday afternoon.
"The situation in recent days has posed challenges to the entire energy industry, and suspending the market would simplify operations during the significant outages across the energy supply chain."
Mr Westerman encouraged residents in NSW to conserve energy tonight amid fears of power blackouts.
"We're concerned about the supply and demand balance for this evening, and potentially tomorrow, and we would urge consumers in NSW only to conserve energy where it's safe to do so."
Mr Westerman remained tight-lipped over how long the market suspension would stay in place, insisting it would be reviewed on a daily basis.
Sources told The Daily Telegraph the suspension could last for several weeks.
"What we are creating today is a secure electricity system where we are able to manage supply and demand in real-time and have visibility on any gaps in between supply and demand, for the foreseeable future," Mr Westerman said.
"That is the best way for Australian homes and businesses to be sure that the lights will go on when they flick the switch.
"It's not true to say that prices will go up under a whole under this market suspension mechanism."
Government welcomes the move
Federal Energy Minister Chris Bowen said he welcomed the move and reflected that the situation highlights "the importance and urgency of new investment in renewables".
"AEMO taking this action will help the NEM alleviate the unplanned withdrawal of generators from the wholesale market," he said.
"This is the best way to make sure the lights stay on and AEMO has the Government's full support in taking this action.
"This situation once again highlights the importance and urgency of new investment in renewables, storage and the transmission that is needed to ensure affordable and reliable energy supply."
Mr Bowen said he was pleased there haven't been any major blackouts yet and predicted households shouldn't experience any this week.
"AEMO advises me that that will likely continue to be the case that we will be able to avoid any load shedding events or any blackouts," Mr Bowen said.
"Of course, that is subject to any unexpected outages in the system … which is under pressure."
Electricity supply in NSW and Queensland hits critical level
Earlier, AEMO raised the alarm that electricity supply in two states has hit critical low supply.
About 11am on Wednesday morning, the electricity market manager issued a new Forecast Level of Reserve (LOR) Level 3 notice for NSW and Queensland.
A LOR 3 notice means that "available electricity supply is equal to or less than the operational demand". It is also the most concerning of the three LOR notices.
"This means there are no reserve supplies available," the AEMO website states.
In order for the notice to be lifted, generators would have to bid more electricity into the market, like they did on Tuesday night.
In NSW, demand could outstrip power reserves between Wednesday 6.30pm and 00.30am on Thursday morning.
A similar warning has been issued for Queensland between 6.30pm and 11pm.
Issuing a rough deadline to both states, the AEMO said the latest time it would need to intervene would be at 6pm on Wednesday.
It comes as the AEMO issued the intention to commence Reliability and Emergency Reserve Trader (RERT) negotiations to ensure NSW has enough power on Wednesday between 5.30pm to 11.30pm. The process means participants will be contracted by AEMO to use less energy or generate less power from their own generators in order to conserve power in the grid.
This is done to help prevent blackouts, which would be implemented if there continues to be an imbalance of supply and demand.
The Australian Energy Market Operator (AEMO) has continued to issue warnings to energy generators as five states struggle with electricity demands that are outstripping supply.
On Wednesday morning, the AEMO issued warnings for Queensland Victoria and South Australia that the current electricity reserves forecasted by the AEMO did not meet the demanded needed.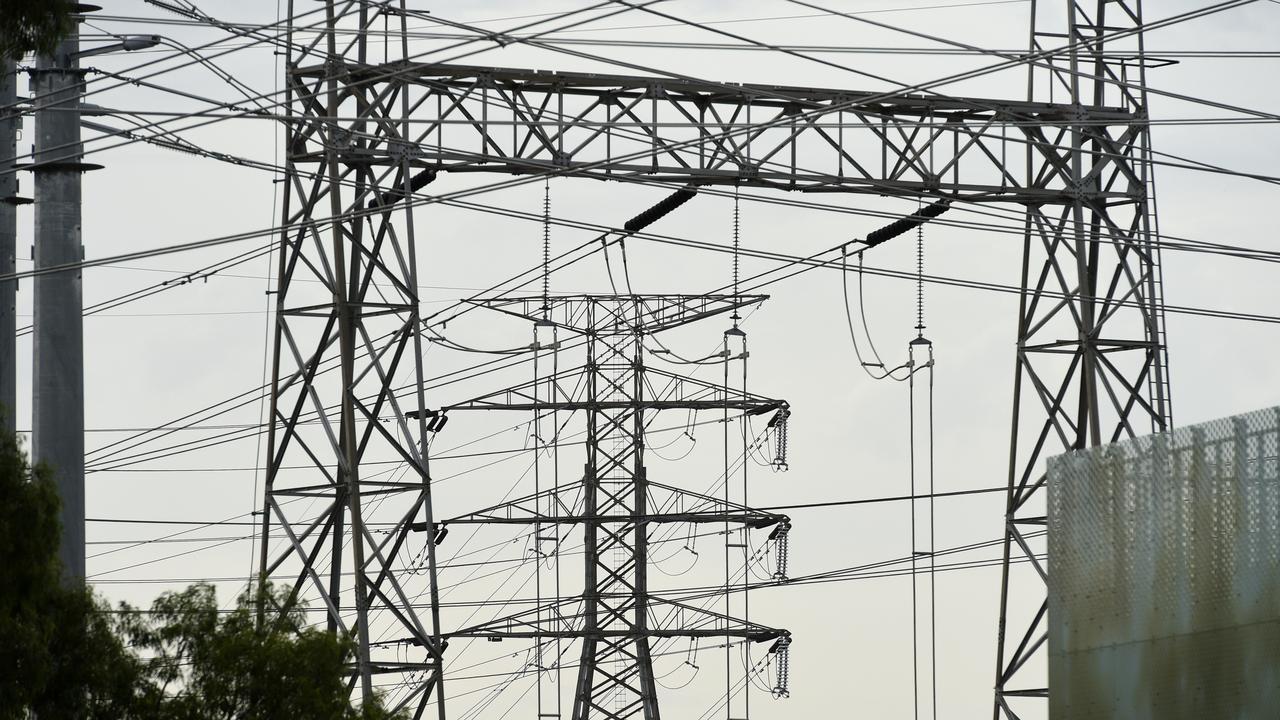 Five states across Australia are facing potential power outage fears.
These fresh warnings mean NSW and Queensland could once again face the possibility of black outs, with the demand for electricity stripping supply.
Similar concerns have also been issued for Victoria, Tasmania and South Australia.
On Wednesday the South Australian government assured residents the state should not be affected by any blackouts, as its Energy Minister Tom Koutsantonis slamming privatised power networks.
"This is complete market failure, the energy system is broken – it's completely buggered," he told FIVEaa radio Wednesday morning.
The market operator has imposed a $300-per-megawatt-hour price cap to halt surging wholesale power prices in both Queensland and NSW.
At 7am, the AEMO reported scheduled demand was at 10,732 megawatts, while the scheduled generation was forecasted for 9,622 megawatts in NSW.
Meanwhile, generation was adequate against demand in Queensland, South Australia and Victoria. Demand and generation in Tasmania appeared to be equal.
In Victoria, the Yallourn power station – which provides roughly 20 per cent of the state's electricity – has lost half its capacity.
Energy Australia confirmed the major coal plant was operating on a reduced output, with the generators scheduled to return later in the week.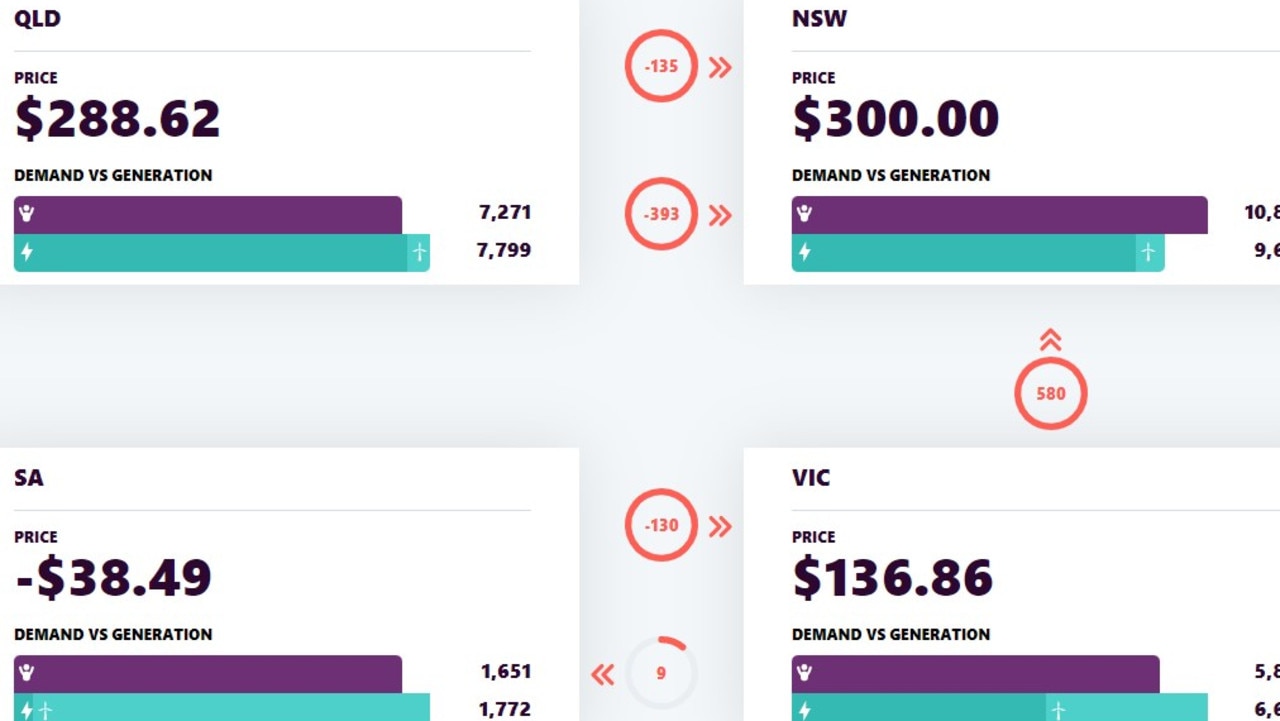 The predicted electricity dispatch as of 7am Wednesday.
Appearing on Sunrise earlier today, Chair of the Australian Energy Regulator Clare Savage warned that supply was "very tight right now".
However, she also asked people to not stress.
"I don't want to hear people (are) turning off heating in the middle of winter," she said.
"It's always a great idea to conserve energy because it is a great way to reduce your bills but it's important to look after your health and stay comfortable in your home."
Speaking to Ben Fordham, the Executive Director of Alinta Energy Daniel McClelland said that these types of warning "aren't unusual" and added discussions were being had by generators and regulators.
"I don't think (people) should be too worried. The market has a good history of responding," he said.
"They've got plans in place to avoid the worst."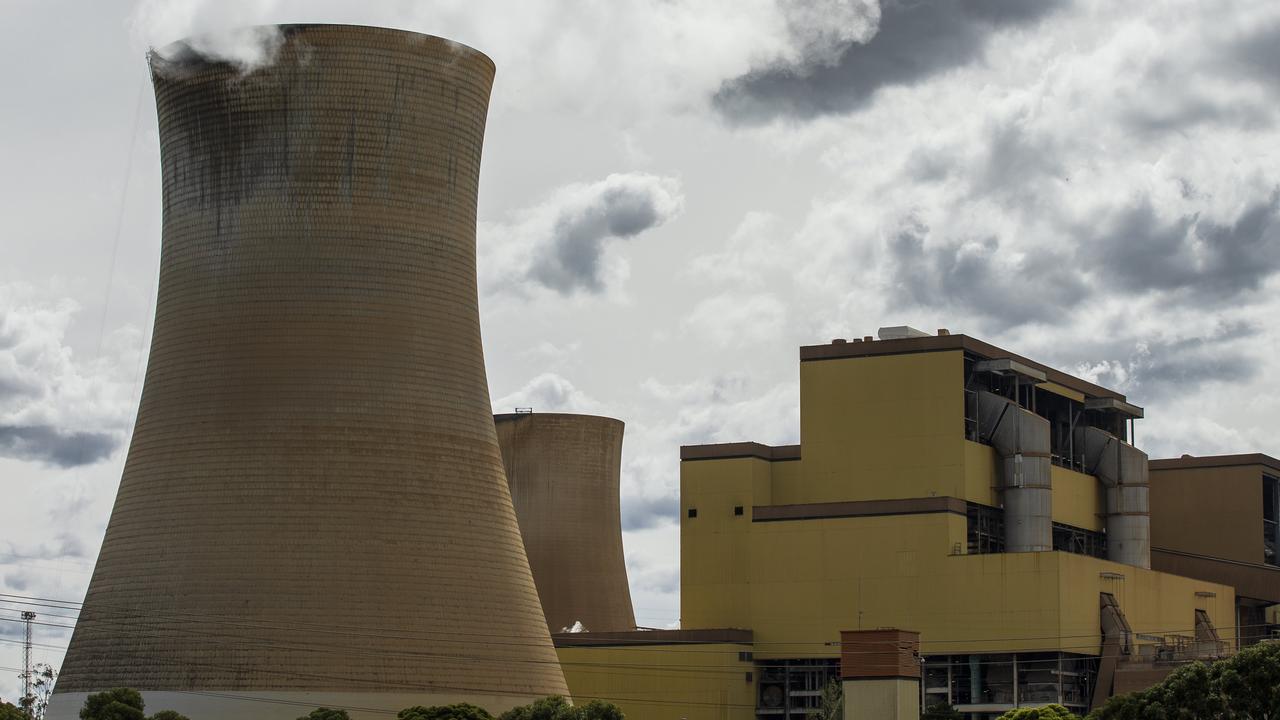 It was confirmed that Victoria's Yallourn power station had lost half its capacity on Tuesday.
Mr McClelland did however hint higher power prices could continue into the next two years, describing the government of "scrambling while the horse has bolted".
"The Australian markets isn't immune to the international power squeeze. It's been a bumpy ride if you go back 18 months ago," he said.
On Monday night, suburbs in Sydney's Northern Beaches and north of the city were affected by power outages, including parts of Beacon Hill, Frenchs Forest, Narraweena, Cromer and Dee Why. However, Ausgrid reported that the electricity had returned by the morning.
In response to the blackout fears, Climate Change and Energy Minister, Chris Bowen has asked households to switch off unnecessary and superfluous energy usage in order to conserve energy. However, Mr Bowen believed that load shedding and blackouts were not a "likely outcome" at this point.
"So swimming pool filters, swimming pool heaters and outside lighting … There is a general request that the market is tight and if they can be turned off then that would be ­useful," he said.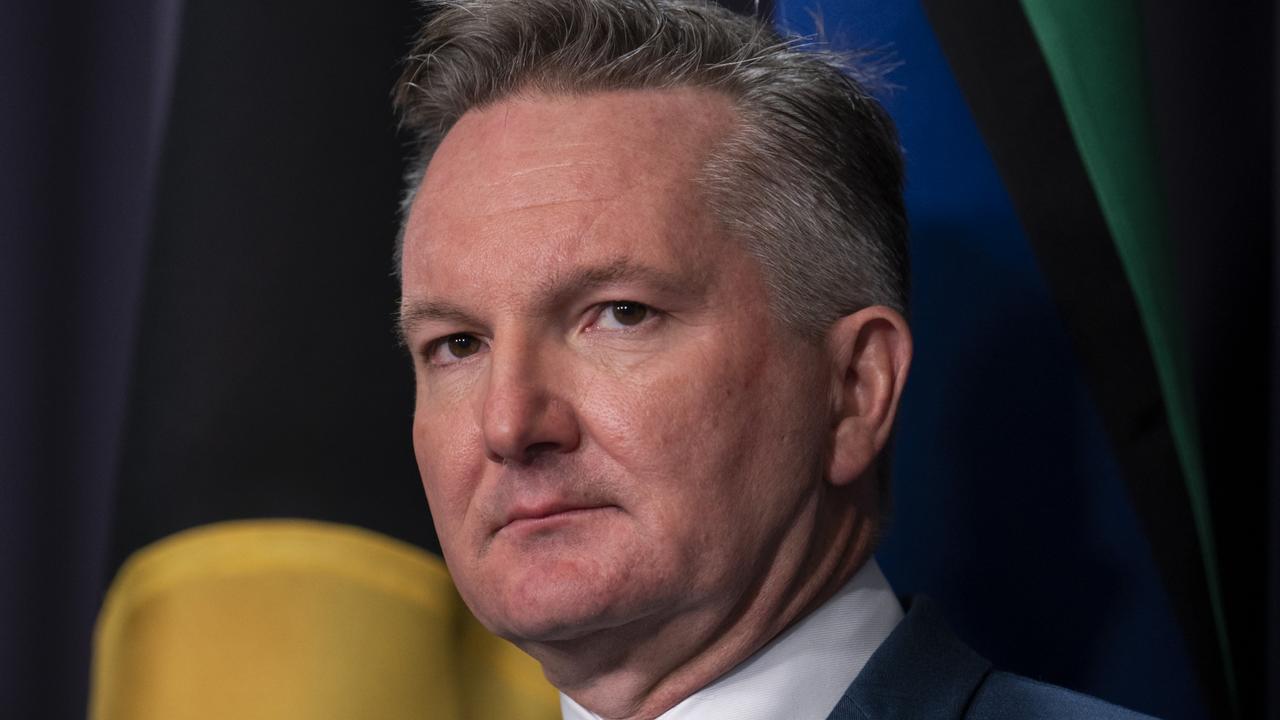 Climate Change and Energy Minister Chris Bowen advised households to conserve power.
While several states were plunged into an electricity crisis, the AEMO believed generators were withholding 2000 megawatts of power, which had not been bid into the market in NSW and Queensland.
Previously Ms Savage, warned that "market participants must not, by any act or omission, whether intentionally or recklessly, cause or significantly ycontribute to the circumstances causing a direction to be issues, without reasonable cause."
"This behaviour may be motivated by generators seeking to avoid the administered pricing compensation process in favour of the AEMO directions compensation process," she said.
Resources:
https://t.me/zeeemedia/4676
https://www.news.com.au/finance/money/costs/aemo-issues-new-power-outage-warnings-as-electricity-demands-outstrips-generation/news-story/3b0258e5cde0bf6493dbbfe2d611a31d