Pro-Vaxx Ad Drama
By Josh Robinson
Guy Sebastian who is an Australian singer giving an apology for having a 'get vaccinated' promotional ad posted to his social media platforms without his knowledge by the people who manage him in the entertainment industry.
At least he apologised but what's your opinion on this situation?
Here's what others had to say:
Pamela Rylah
Good he spoke his truth..but how n who put it on his page?? Must have had a backlash
Jacinta Morrow
Just listened to Ray HAZZARD disgraceful interview- Well done Guy – you know who you are as a human with compassion
Danny Stag
Wow. Common sense, we need more of this
Debera Carl
Beautiful Soul Guy Sebastian
Lesena Selvage
I believe his soul is geniunely telling the truth.
Hes sensitive enough to have compassion for his fans to reassure them showing me his concern for them is far more important than a ego.
Its admirable and its rare
Guy Sebastian Clarifies Apology for Vaccination Campaign Video Shared on his Instagram
Guy Sebastian has clarified his vaccination stance after apologising to his Instagram followers after a campaign video encouraging Australians to get vaccinated was shared on his account.
2GB host Ray Hadley spoke to the 'Battle Scars' singer today, telling Sebastian he was "very disappointed" he had apologised over the #VaxTheNation campaign video, which has been removed from his social account.
"I'm equally disappointed in you, Ray," Sebastian replied. "I think it's a very false narrative and you've actually missed the whole point in what I was saying.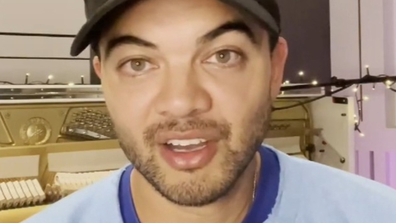 Guy Sebastian has apologised after a pro-vaccination campaign video was shared to his social media account. (Instagram)
"I haven't said I don't support vaccinations. I'm double jabbed myself.
"The point is, there are people personal to me … that also fall into a category of consideration. So I personally choose to be inclusive of people who have genuine reasons — I'm talking about teachers who have taught for 25 years that can't teach, I'm talking about musicians and fellow crew that have legitimate medical reasons. It's a much more difficult situation."
The singer called in to Hadley's show after the radio host remarked on Sebastian's apology video, posted overnight after the #VaxTheNation campaign post had been removed from his Instagram. Listen to the exchange here:
In a bid to get live music and entertainment back up and running, several Australian artists have rallied behind #VaxTheNation campaign, sharing videos to their social media of the initiative.
After removing the post from his Instagram account, the former Australian Idol winner claimed it had been published without his "direct involvement."
"Hello everybody, just wanted to jump on here just to clear something up," Sebastian began his video. "I'm sure that today, some of you might have seen an industry call out with the best of intentions for our live music industry, which has been absolutely decimated, trying to find a pathway forward so that we can all assemble together again.
"I've always done everything that I can to support my industry but the campaign was posted to my page without my direct involvement and whilst I, like everybody else in my industry, I want things to get going again. It is not my role to communicate in the way that the post was communicating, I would never, ever tell people what to do when it comes to their personal health choices.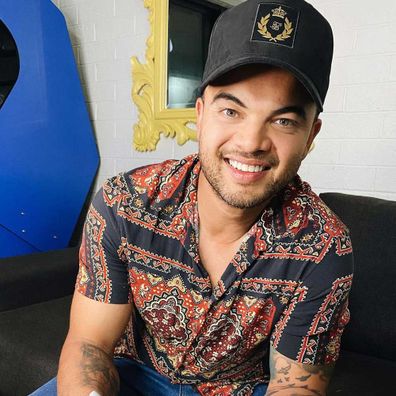 The singer claimed the video was "not a post that communicated with love or compassion."
"I'm very sensitive of it not only on a public level but even in my personal life with people who have circumstances that they have to consider when making these choices so I just want to say I'm really sorry."
Sebastion went on to claim the video was "not a post that communicated with love or compassion" something he believes is "needed when it comes to addressing things like vaccinations."
"I just wanted to clarify that so that I could speak my truth and people knew how I actually feel, so lots of love," the singer concluded his video.
Sebastian is still an artist supporter of the #VaxTheNation campaign.
The campaign, founded by the newly formed LIVE (Live Industry Venues + Entertainment) alliance, is currently supported by more than 250 Aussie artists, including performers like Jimmy Barnes, Amy Shark, Flume, Powderfinger, Paul Kelly and the Hilltop Hoods.
It calls on Australians to get vaccinated against COVID-19 to "stop the interruptions" and end the cycle of lockdowns, as well as save the live music industry from collapse.
"That incredible feeling of singing along to your favourite band in a crowd of thousands, arms around your mates under an open sky," the campaign's official website reads. "Hearing an entire audience laugh alongside you at a sold-out comedy show. Feeling the passion at your local theatre, or getting lost in the beauty of a classical symphony performance…
"These are things that just don't work on screens. We need to experience them [in real life]. It's been a long road to get here, but the end is in sight. With a vaccinated nation, live events can and will happen. We've missed them. They've missed us.
"Let's roll up our sleeves, get vaxxed and bring them back."
According to LIVE, 79,000 jobs in the live performance and entertainment industry had disappeared by the end of 2020, and $23.6 billion of economic output was lost.
Original source:
https://www.facebook.com/permalink.php?story_fbid=4890540897641476&id=100000568421467
https://celebrity.nine.com.au/music/guy-sebastian-apology-vaccination-campaign-video/d4210330-65d2-4a6e-a1e1-1435f63d1ea2