Unvaxxinated Star Quits AFL for Good
By Sydney National Review
Two of the AFL's biggest stars have voiced their support for Liam Jones, who chose to retire rather than comply with the league's vaccine mandate.
Brisbane captain Dayne Zorko has forecast more retirements in the wake of Liam Jones' decision to quit the AFL rather than taking the mandated Covid-19 vaccine, as Norm Smith medallist Christian Petracca revealed Melbourne players were "hesitant" before getting the jab.
The pair's comments came after Carlton football director Brad Lloyd revealed Jones, who announced his immediate retirement on Sunday, was not put under any pressure by the club as a return to pre-season training loomed.
"I guess his reasoning is personal but there was no ultimatum in all of this," Lloyd added.
"There is a choice throughout the industry but certainly no ultimatum whatsoever from that point of view.
"We give as much information on all areas of what's happening at the moment and allow all our players to reach a decision."
Lloyd said the situation "escalated" last week but it remained the 30-year-old's decision, which the club supported.
"Liam has made it pretty clear that he wanted to keep the reasoning private, but I'll work through what we can," Lloyd said on SEN Breakfast.
"We were in regular contact with Liam through the end of the season around his playing future.
"We threw support around him so he could make a decision on where he wanted to go with his future, but it sort of escalated in the last week-and-a-half or so.
"It really came to a head late last week and over the weekend that Liam was pretty strong on his decision to retire from AFL footy."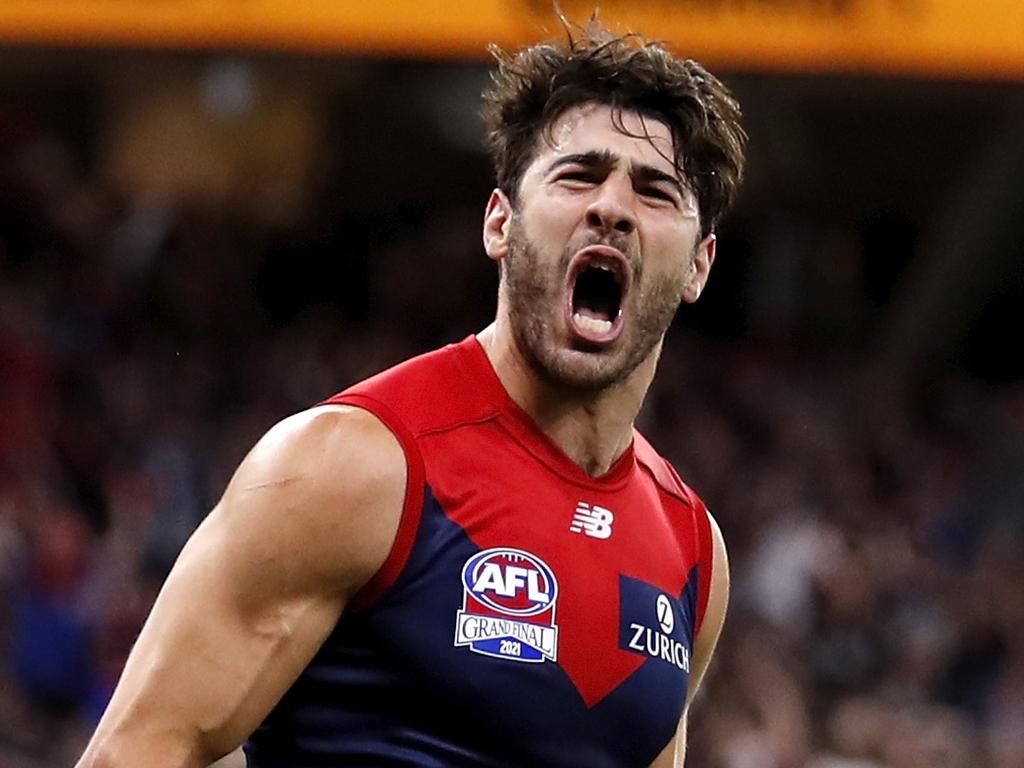 Petracca, one of the AFL's form players in 2021, said he respected Jones's decision to retire.
Petracca, who won the 2021 Norm Smith Medal for his starring role in Melbourne's drought-breaking premiership win, said he empathised with Jones.
But Petracca said Demons players had "lots of concerns" when the possibility of mandatory vaccination was first floated among the playing group in 2020.
"I respect his decision. He's someone that had his view on it and if he wants to do that I think that's fair enough and I respect the way he's gone about it in terms of his family values," Petracca told KIIS 101.1.
"It's such a tough decision because it's something the AFL mandated.
"There were definitely some questions. I raised a few questions, more about the timing of it, about when we were going to get it, what would it look like in terms of (2021).
"A lot of boys asked, 'Is there a way where we don't have to get it but we can still play?'
"Everyone was a bit hesitant because it was so new."
Petracca said the Melbourne playing group came around to the idea "when the AFL said, 'You're not going to play (without being vaccinated)'."
Brisbane captain Zorko admitted he was shocked by the news that Jones was retiring but predicted he wouldn't be the last player to call it quits over the vaccination mandate.
"It was certainly a surprise to me and a lot of our playing group when we saw the news, but it's something that he and his family feel very strongly about and I guess it's over to the Carlton Football Club to help support him," Zorko told SEN's Pat and Heals.
"Although he's retired, I think there are certain structures in place about finances and stuff like that … but it was a massive shock.
"Something tells me that he might not be the last as well … it's a funny situation, he obviously has his beliefs or whatever he feels he doesn't like about it.
"From what I'm hearing it's probably non-vax stuff."
Jones retires with 161 senior appearances to his name.
As a professional athlete working in Victoria, Jones was required to get vaccinated by November 26 in order to attend training and games.
Any lingering hope of remaining unvaccinated went out the window for Jones when the AFL announced its league-wide jab mandate late last month.
Jones's decision not to become vaccinated made headlines this week, and on Sunday, the 30-year-old announced he would hang up the boots.
"I wish to announce my retirement from AFL football effective immediately," said Jones, who had been contracted for the 2022 season.
"I want to take this opportunity to thank all who have supported me throughout my journey, both personally and professionally. I love the game and I'll miss my teammates."
"I hope that people respect my decision and privacy – neither myself or my management team will be making any further comment on the matter."
Carlton now turns its attention to securing a replacement for Jones on its senior list for 2022.
Jones's Carlton teammates paid tribute to him on social media.
On his Instagram story, Jacob Weitering called his backline partner-in-crime an "awesome player, great teammate and an even better person".
Mitch McGovern said on his Instagram story that Jones was "one of the greatest to ever do it".
Ex-Carlton player Michael Gibbons called Jones one of the "genuine all-timers".
Jones's decision to retire comes after AFLW player Deni Varnhagen agreed to be removed from Adelaide's list after she too chose not to be vaccinated.
The 29-year-old, who is a registered nurse by trade, is a two-time AFLW premiership player.