VSRF Call Thurs Jun 23: Lawsuits by College Students To Defeat the College Vaxxine/Mask Mandates
By Steve Kirsch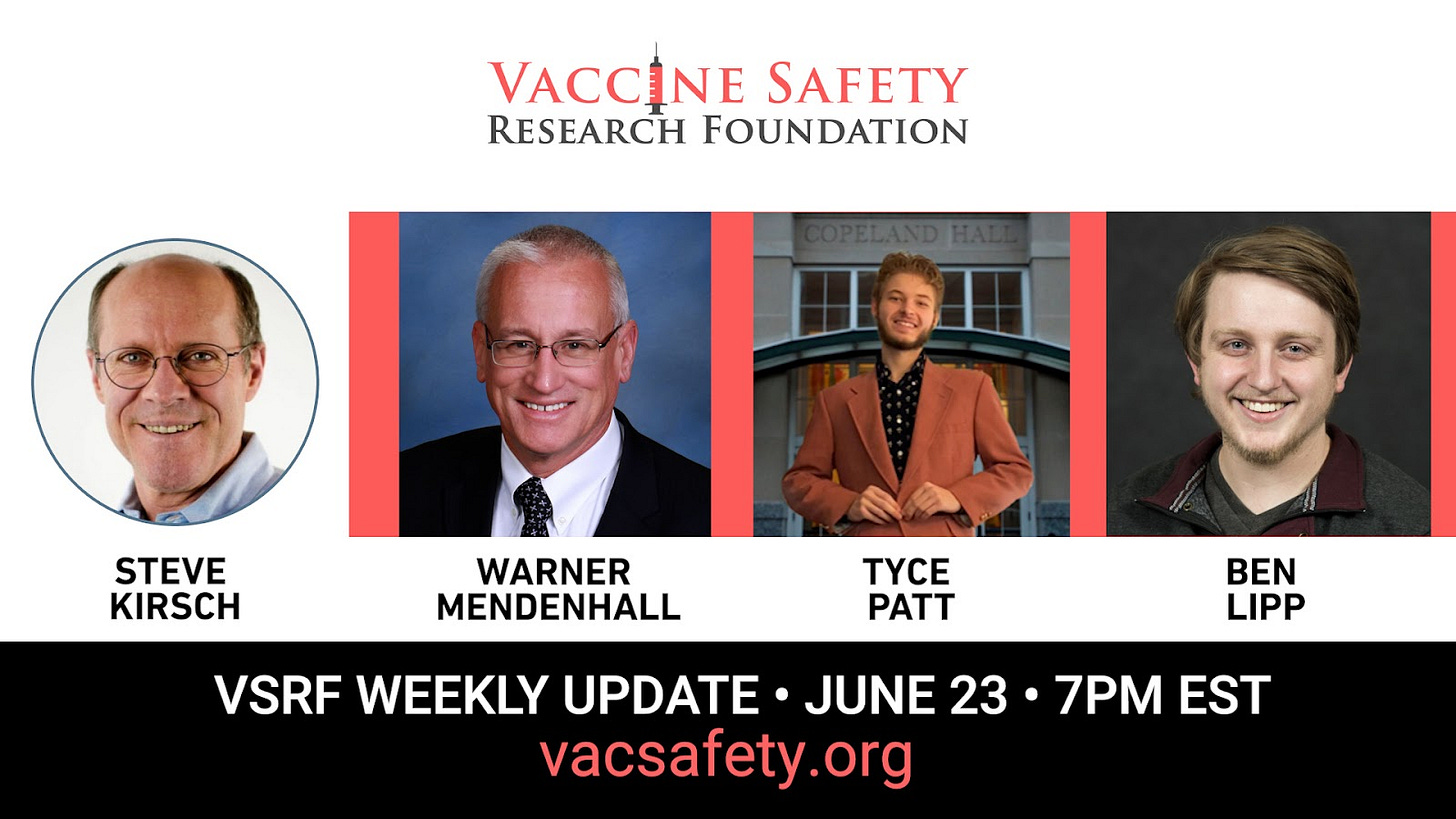 Watch the preview for this week's episode with Civil Rights Attorney Warner Mendenhall and Ohio college students Tyce Patt and Ben Lipp
While tens of millions of college students are enjoying summer break, many college  administrators are preparing to impose another round of vaccine mandates upon the students' return in the fall. As we know, the COVID-19 vaccine and the booster get more dangerous and deadly with each jab as evidenced by current national headlines of sudden deaths with no cause (as I've recently written about here, here, here and here).
Civil Rights Attorney Warner Mendenhall joins fearless students Ben Lipp of the University of Cincinnati and Tyce Patt of the Ohio University College of Business, to discuss their compelling lawsuits against these vaccine and booster mandates.
VSRF Weekly Update
This Thursday, June 23
7pm Eastern / 4pm Pacific
Register here to watch on Zoom
Or
Live stream on Rumble
If you are in the San Jose, CA area
I'll be speaking (for 45 minutes) at Calvary Chapel in San Jose on Saturday, July 2, 2022 during LibertyFest 2022. Lots of great speakers. Click the image for details.