Aussies Hit With Massive Twitter Outage
"It's unclear what is behind the sudden outage in Australia."
I can tell you what's behind it. The Twitter Files.
Twitter outage detected in Australia, website and app incredibly slow
Social media platform Twitter appears to be suffering some kind of outage across Australia with thousands reporting the platform is slow or not responding at all.
Social media platform Twitter appears to be suffering some kind of outage across Australia.
Some posts are taking a long time to load while other people are finding the app not responding at all, leaving users with the error message to reload their feed.
Down Detector, an Australian website that tracks website outages, has had more than 1000 reports on Wednesday morning.
Twitter users have reported that the problem is occurring on both the website and app, split almost evenly across them.
The outage was first reported on Down Detector just past 7am AEDT and appears to still be ongoing.
It's unclear what is behind the sudden outage in Australia.
Twitter is more sluggish than most post-holiday workers. pic.twitter.com/sjN8XGoxZU

— Jen Dudley-Nicholson (@jendudley) January 3, 2023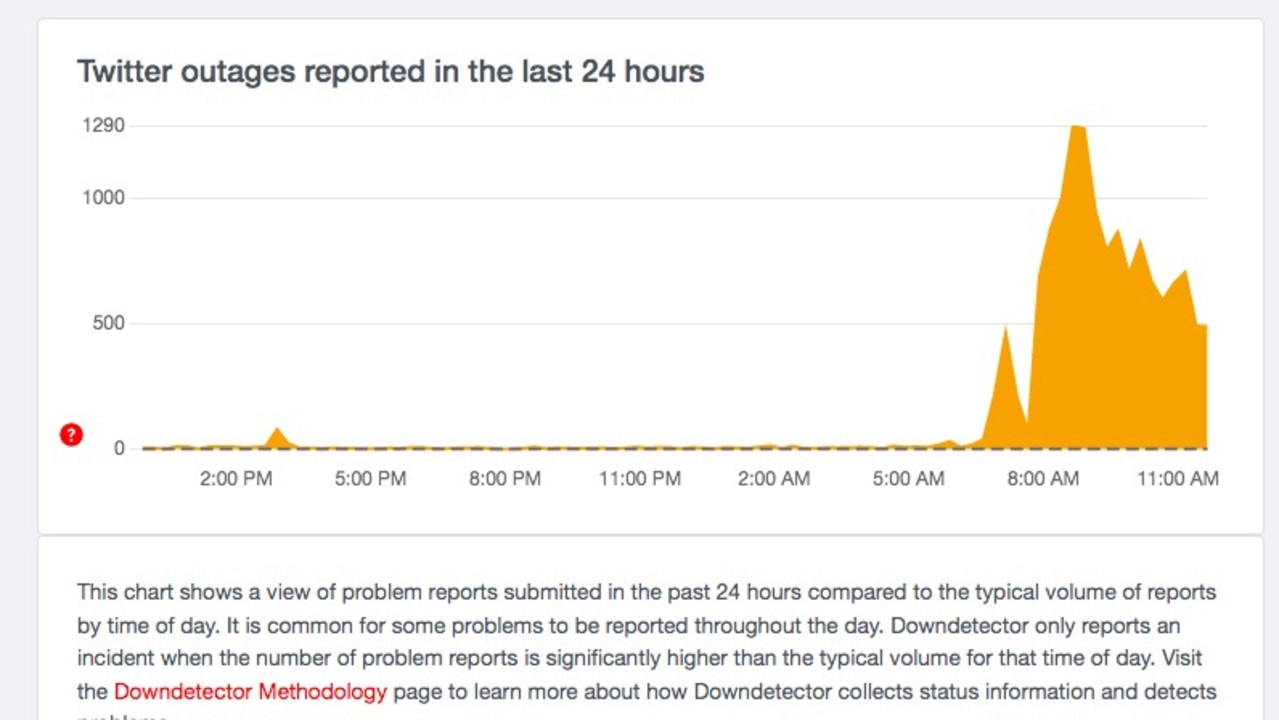 There's been a surge in reports of Twitter being down, according to Down Detector.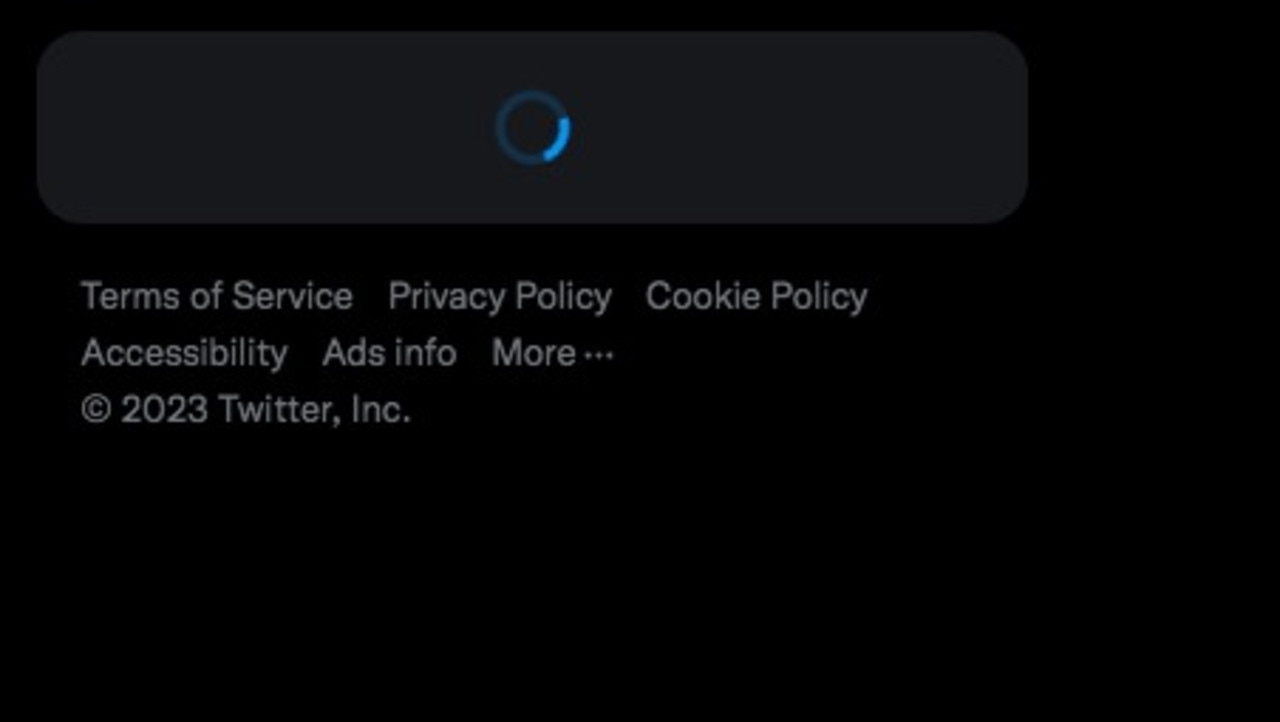 The Twitter wheel of death. The outage is still ongoing.
Tech billionaire Elon Musk became the boss of Twitter in the latter half of last year in a US$44 billion hostile takeover and since then the company has constantly been in the media spotlight.
Reports recently emerged that Elon Musk is trying to slash expenses which has included falling behind on rent payments at the company's head quarters.
Twitter owes US$136,260 in overdue rent for its San Francisco offices, according to a lawsuit filed by the building's landlord last week, per AP.
Since Musk took over ex-employees have also warned that the social platform is headed for a dramatic implosion as software engineers were fired en masse.
Late last month, Musk revealed he would resign as Twitter's chief executive officer as soon as he could find "someone foolish enough to take the job".
The controversial rich listed asked Twitter's users to decide his future at the firm in an astonishing democratisation of the company's decision-making processes.
In early December, Mr Musk started a poll on Twitter asking if he should "step down as head of Twitter".
He promised that he would "abide by the results of this poll", which ended at 10.19pm Monday.
About 17.5 million people voted and the final result was 57.5 per cent in favour of Mr Musk quitting.
————————
Resources:
https://t.me/zeeemedia/9115
https://www.news.com.au/finance/business/technology/twitter-outage-detected-in-australia-website-and-app-incredibly-slow/news-story/60deef5077a7628c41d60aeaf4642a87