Aussies Urged to Reduce Use of Heaters as Cold Weather Sets In
ALBANESE'S AUSTRALIA
We should (and used to) have the cheapest electricity in the world, but then the Labor/Liberal parties sold out to the renewable grifters and started closing down our coal-fired power stations – as China built them by the hundreds.
And now we are going to see old-age pensioners killed off this winter, as they can't afford to heat their homes.
Aussies facing high energy bills have been urged to reduce the use of their heating this winter, with experts suggesting they could save hundreds each month.
Aussies feeling the pinch have been urged to go easy on the heating this winter, as a leading energy comparison organisation warns of rising energy bills to come ahead of the colder months.
Canstar Blue investigated several ways thrifty households could save big bucks this winter, finding a way for a family of four to save up to $300 per month simply by changing how they use their appliances.
One such example was cutting down on the use of electric or gas heaters, according to Canstar Blue's Utilities Editor Tara Donnelly.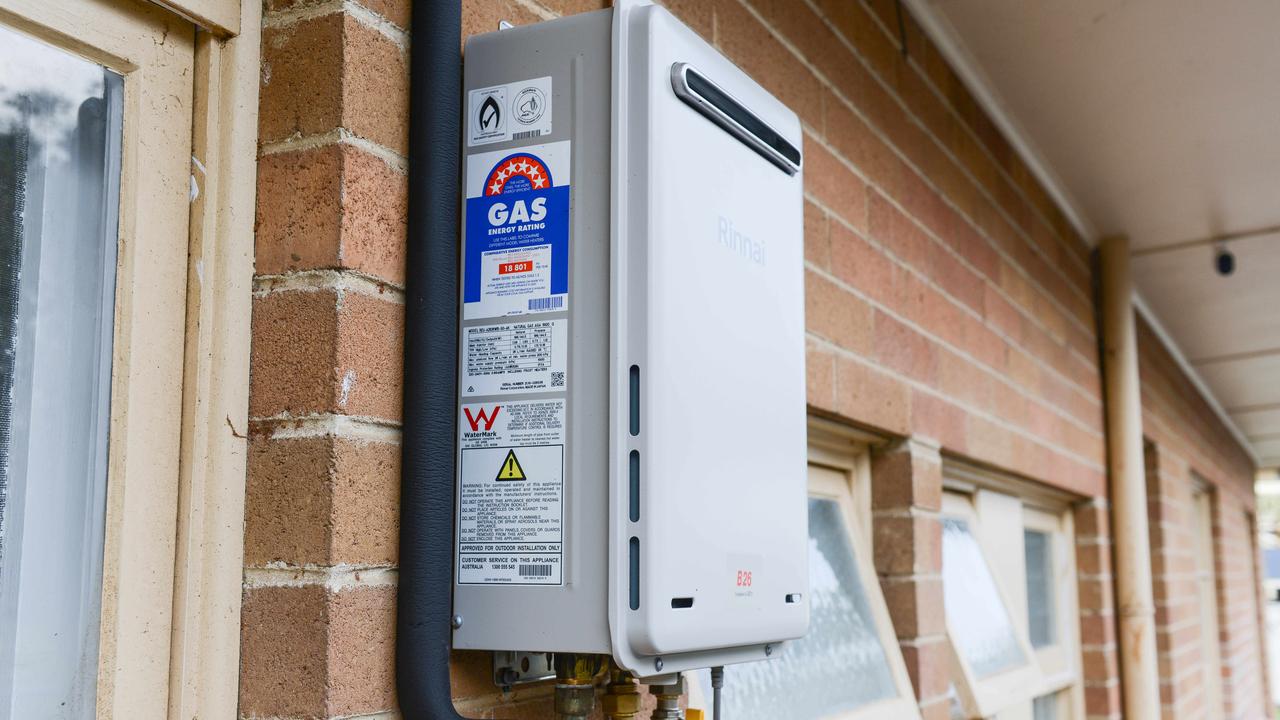 Aussies can save hundreds each month by cutting the use of their portable gas or electric heaters.
"While there are some appliances a family can't avoid using, such as the fridge, other appliances are more of a luxury that save time or add comfort or entertainment," she said.
"(These include) portable heaters, electric blankets, even TVs and gaming consoles."
Heating might be an unavoidable necessity for some, especially if they live in colder climates or in homes without adequate insulation or central heating, but Ms Donnelly said portable heaters often fall in the "nice-to-have" category.
Reducing the use of portable heaters by even just a few hours each week is said to stack up serious savings each month.
She suggests instead rugging up and cutting the number of laundry loads put through the dryer down to about three loads per week, which can save around $20 each month.
Cutting the use of a portable heater from eight hours per day down to two can reportedly save $100 per month, while that sum reaches $107 for gas heaters.
For more frugal folks, heating water in the kettle just once a day and transferring that water to a Thermos rather than re-boiling the kettle is said to save around $2 each month.
"If you don't want to slash the amount of time you use your favorite'winter warmers' or time savers, you can opt for a middle ground," Ms Donnelly said.
"It's still possible to save over $150 a month by shaving off a few hours of heater use or putting a few fewer loads through the dryer."
This comes after the Australian Energy Regulator released its final determination last month, with electricity prices increasing between 20 and 25 percent for those in NSW, southeast Queensland and South Australia as of July 1.
Despite the federal government intervention in the energy market, about 600,000 customers on the default offer, which acts as a safety net to ensure users aren't overcharged, face the significant price hikes over 2023-24.
These hikes are expected to bring even further pain to Aussies already struggling amid the ongoing cost of living crisis.
—————–
Resources:
https://t.me/craigkelly/4323
https://www.news.com.au/finance/money/budgeting/aussies-feeling-the-pinch-urged-not-to-use-heaters-as-cold-weather-sets-in/news-story/0130f836f34579f2388194563bee6c8c