Cessnock Councillor's Fight Over 'Smart City' Conspiracy Theory
By Chloe Whelan
An NSW council has found itself at the center of a fight over the smart city conspiracy theory, with residents swarming a council meeting to demand answers.
A NSW council has found itself at the centre of a dramatic fight over the smart city conspiracy theory as residents accuse councillors of "signing up" to an elaborate surveillance network.
Proponents of the smart city conspiracy theory, who believe that global elites have concocted a plot to lock people in their neighbourhoods with digital surveillance and reduced access to cars, flooded a meeting of Cessnock City Council on Wednesday evening in support of a motion by councillor Jessica Jurd.
Councillor Jurd's motion — which was watched on by about 100 members of the public, according to local reports — demanded answers as to whether Cessnock had bought into the smart city idea, and when.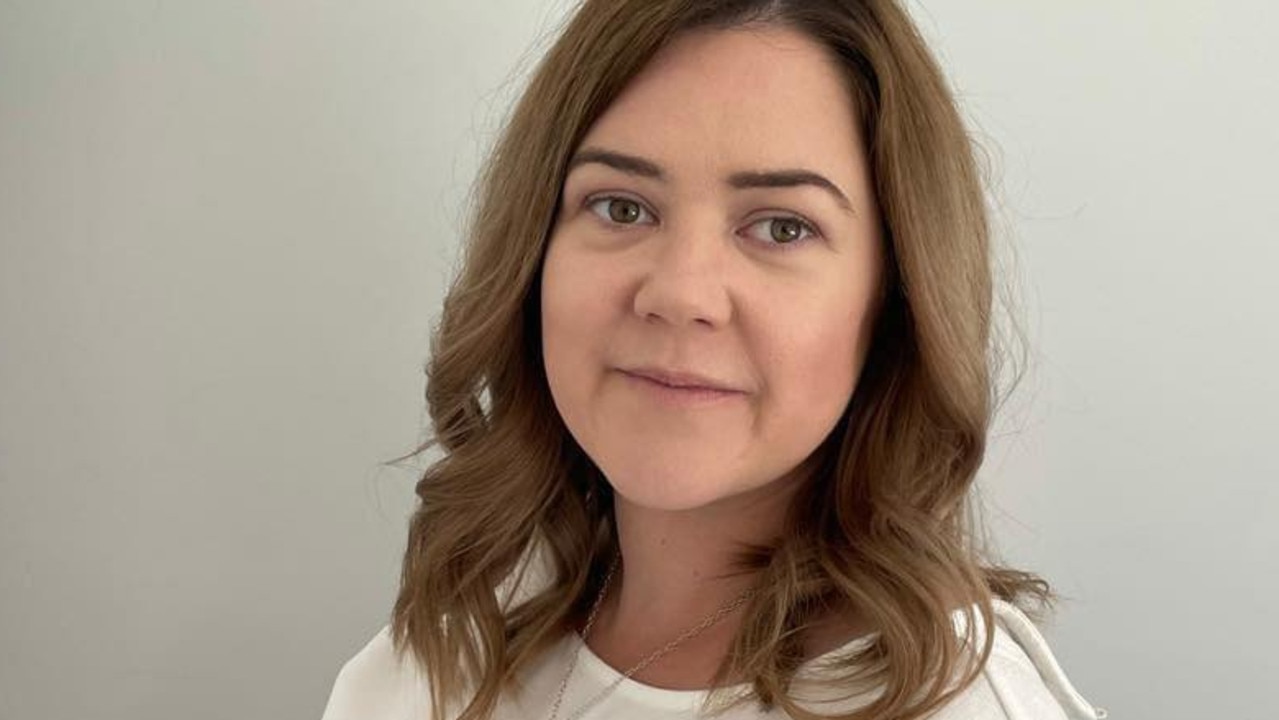 Cessnock councillor Jessica Jurd has ignited a fight over "smart city" surveillance in her area. 
The smart city conspiracy theory
The smart city conspiracy theory centres around fervent privacy concerns over the rollout of "smart" infrastructure including hi-tech traffic controls and camera surveillance. It's closely related to conspiracy theories about 15-minute cities, which aim to give city dwellers greater access to all of their basic needs within a 15-minute radius.
Proponents of the conspiracy theory believe that the smart and 15-minute city ideals are part of a secret plan by governments to people's restrict freedom of movement. The theories were spurred on by Covid-19 lockdowns which many saw as evidence of their beliefs.
At their most extreme, the conspiracy theorists believe the government even plans to seize people's cars and outright ban them from travelling more than 15 minutes from home.
Councillor Jurd encouraged her social media followers to attend Wednesday's meeting, which was open to the public, and demand answers as to how her fellow councillors could stand for the smart city concept.
The problem? Cessnock does not have a smart city plan, nor does it even have the infrastructure to support one.
The idea that neighborhoods should be walkable is lovely. The idea that idiot tyrannical bureaucrats can decide by fiat where you're "allowed" to drive is perhaps the worst imaginable perversion of that idea–and, make no mistake, it's part of a well-documented plan. https://t.co/QRrjVF615q

— Dr Jordan B Peterson (@jordanbpeterson) December 31, 2022
'We deserve to know'
Locals swarmed Wednesday's council meeting to observe Councillor Jurd's motion. She asked the council's general manager to respond to five questions concerning whether Cessnock had "signed up" for a smart city initiative, when that signing up had occurred, and what the financial and social costs would be.
"Residents are concerned that Cessnock has joined the smart cities like Newcastle has. They are concerned about how this could impact their quality of life," Councillor Jurd asserted.
One lifelong Cessnock resident who spoke at the meeting echoed Councillor Jurd's concerns, claiming that the closure of a local ANZ branch and the rollout of self-serve check-outs at local supermarkets were evidence that a smart city was encroaching upon Cessnock.
Councillor Jurd's questions, however, were answered back in January with a council memo that confirmed multiple times Cessnock was not "signed up" to any smart city initiatives.
"Is Cessnock already signed up to join the Smart Cities transformation? No," the memo, dated January 18, repeatedly stated.
Multiple councillors at Wednesday's meeting criticised Councillor Jurd for continuing to push the issue despite receiving this confirmation.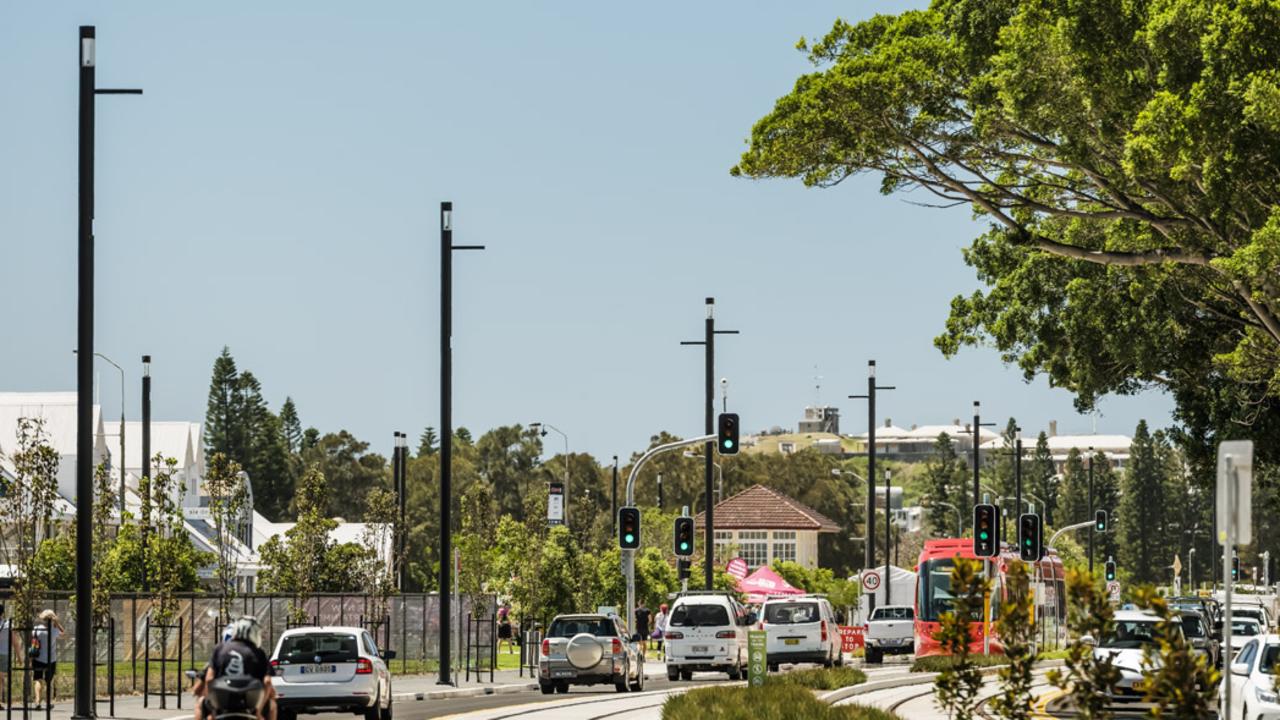 A line of smart poles in Newcastle, NSW. "We have nothing like that," says Cessnock planner Peter Mickleson.
The debate quickly turned ugly, lit up by frequent booing and shouting from the members of the public. One member of the public was thrown out of the gallery, and Cessnock mayor Jay Suvaal threatened multiple others with the same treatment.
Councillor Anthony Burke said he was "actually really annoyed" that councillors would continue to push the conspiracy online even after receiving the January memo.
"That just promotes fear within our community," he said, to loud heckling from the gallery.
"I don't understand how we can keep going on and on and on when the answers are already there. I am sure if there is a decision to be made whether this council is part of a smart city or not, we will know about it."
Mayor Suvaal even went as far as to say that claiming a smart city was being rolled out in Cessnock was "complete conspiracy theory propaganda".
Councillor Jurd's motion for a report into smart cities was defeated 9-to-2, with multiple councillors insisting they did not have the time or money to commission a report into a phenomenon that simply didn't exist in their area.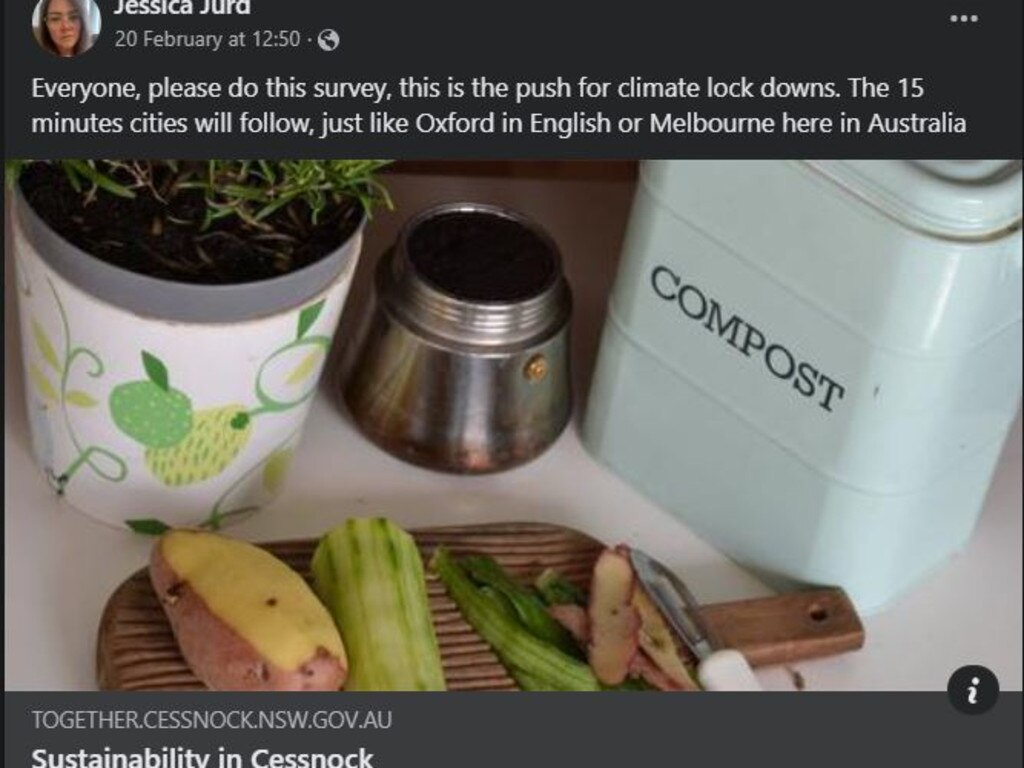 Councillor Jurd frequently claims on social media that a "15-minute city" is coming for Cessnock.
Cessnock is neither a smart nor a 15-minute city
As per the January 18 memo, Cessnock has not "signed up" to any smart city initiative.
Cessnock Council's director of planning and environment Peter Mickleson, who wrote the memo, confirmed to news.com.au that Cessnock was not home to any smart city technologies.
Mr Mickleson said the most hi-tech infrastructure in Cessnock were a few strips of LED lighting and a standard-issue CCTV camera in a public park.
"We don't have infrastructure to the extent of a number of cities, like rubbish bins that can tell you when they're full or smart cameras monitoring public places or anything like that. It's not something that this council has ever considered," he said.
In fact, Mr Mickleson said that even a "15-minute city" without any hi-tech infrastructure was out of reach for the regional centre.
"The reality is that a lot of people in Cessnock work out in the mines. They drive two hours to work and that's not going to change because that's where the mines are," he said.
"For a place like Cessnock or a similar regional town on the fringes of the metropolitan area, achieving a 15-minute city would be very, very unlikely at least in the short to medium term."
In response to a question as to whether Cessnock Council was considering plans to prohibit residents from using their cars or travelling outside of their neighbourhoods, Mr Mickleson said: "That statement is way from left field. That's certainly nothing that's ever been considered by this council."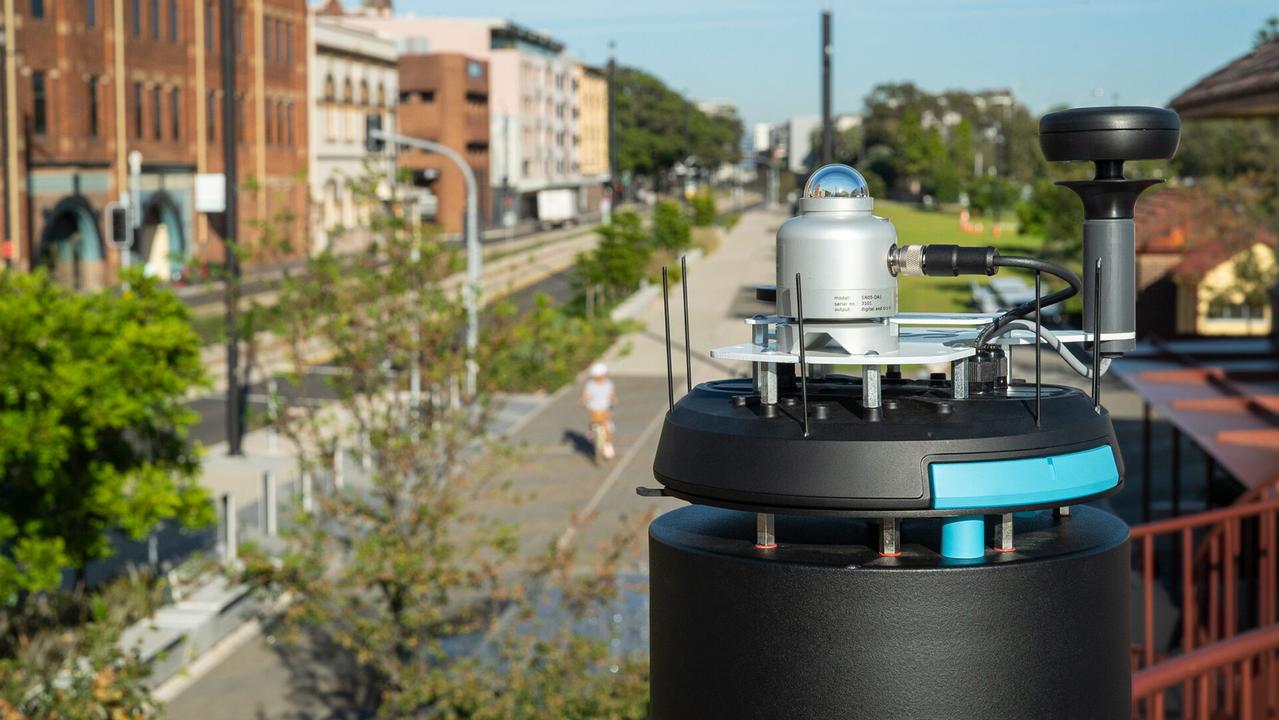 Hi-tech smart poles, complete with cameras, are operating in Newcastle
Protests erupt over the smart city
Many cities, including some in Australia, have signed onto 15-minute city or smart city ideas.
Earlier this year a protest was held in the UK to oppose 15-minute city proposals in Oxford, which has become a lightning rod for the issue.
Oxford council's 15-minute neighbourhood proposal would see some traffic measures put in place to prevent congestion and cars cutting through small suburban streets as well as giving priority to buses and bikes.
These measures are controversial — motorists could be charged as much as $130 if they stray on to the wrong streets at certain times of day. Still, the council has stressed city residents will be able to get to any suburb, though they might need to take major roads instead.
Closer to home in Newcastle, 50km east of Cessnock, a smart city does in fact exist.
Newcastle considers itself to be the smartest city in Australia with an explicit Smart City Strategy, and has rolled out several hundred "smart poles" — a kind of multi-use public infrastructure that can act as a street-light, public Wi-Fi modem, audio speaker and traffic and surveillance camera all in one.
Regardless of what is happening in Newcastle or Oxford, though, a smart city simply does not exist in Cessnock.
As explained councillor Mitchell Hill at Wednesday's meeting: "I almost couldn't pick a more different location to Cessnock than Oxford. Maybe New York City. The thought that we would try to implement such similar policies in an area like Cessnock is, I think, a little bit absurd."
Mr Mickleson said he believed the fear over smart cities likely came from a broader fear about privacy and control.
"There's a lot of fear that's been stirred up and people naturally, when they don't understand something, they're usually fearful of it," he said.
"When people don't have the information or they don't understand the concepts then they start thinking about all sorts of doomsday scenarios."