CNN Suddenly Realizes Biden's Family Is Corrupt
According to Fox News, Biden met with at least 14 of Hunter's business associates while vice president https://t.co/Nypyen0O7E

— RNC Research (@RNCResearch) January 18, 2023
via redstate:
The mainstream media has devolved into a bloated enterprise that simply copies the work of conservative outlets and publishes it two years later. We saw that with the Hunter Biden laptop scandal, where The New York Post was censored and maligned by outlets like The Washington Post only for those entities to "confirm" the Post's reporting when it no longer mattered.

That dynamic has played out again, this time on CNN, with the liberal network doing a full report on the corruption surrounding the Biden family.
The Wall Street Journal is reporting that the DOJ declined to have the FBI conduct searches and instead allowed uncleared private counsel to do so. If true, it is a level of accommodation that would make a Kardashian
blush.https://t.co/bngjHpEsDV

— Jonathan Turley (@JonathanTurley) January 18, 2023
Trump: Has declassification authority
Biden: ZERO declassification authority

Trump: One SECURE location
Biden: Multiple UNSECURE locations

Trump: National Archives was aware
Biden: National Archives wasn't aware

Yes, there's a difference.

— Kimberly Guilfoyle (@kimguilfoyle) January 16, 2023
White House claimed Biden's Delaware house used for official business but now says it's 'personal'
Biden has met with Senate Majority Leader Chuck Schumer, Sen. Joe Manchin at Wilmington home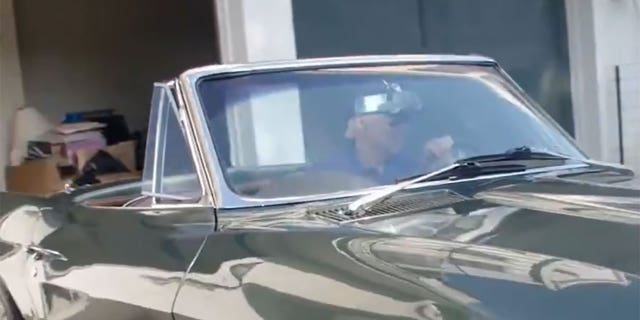 The White House has previously claimed that President Joe Biden works while taking trips to his Wilmington, Delaware, home, but it is now claiming that the residence is "personal" amid a number of classified documents being found at the address.
During a White House press briefing on Feb. 25, 2022, former press secretary Jen Psaki said that Biden can get work done from anywhere.
"I will note that, while every president can work from anywhere they are because that is how presidencies are equipped, he is traveling to Delaware for the memorial service of a family member. And he will be — that is why he's traveling there this weekend," Psaki said.
"The president has the capacity to make a secure call from anywhere he is, yes," she added.
But on Monday, the White House Counsel's Office said that Biden's Wilmington residence is personal. The office made the statement while explaining why visitor logs don't exist at Biden's Wilmington residence.
"Like every president in decades of modern history, his personal residence is personal," the office said.
Notably, Biden has previously held legislative meetings at the Wilmington home, such as one gathering with Senate Majority Leader Chuck Schumer, D-N.Y., and Sen. Joe Manchin, D-W.Va.
In addition to classified documents being found at Biden's private office at the Penn Biden Center in November, a number of Obama-era classified documents were also found last week in the garage of the Wilmington home.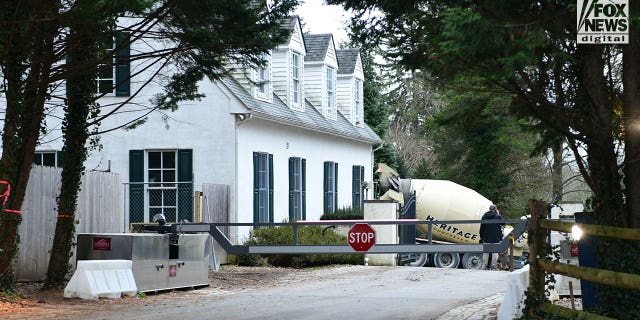 A view of the gate and access road leading to President Joe Biden's home in Wilmington, Delaware, on Jan. 12. 2023.
The discovery was made during a search of Biden's Wilmington residence for classified documents.
"Because I have a security clearance, I went to Wilmington Thursday evening to facilitate providing the document the president's personal counsel found on Wednesday to the Justice Department," said White House Special Counsel Richard Sauber in a Saturday statement. "While I was transferring it to the DOJ officials who accompanied me, five additional pages with classification markings were discovered among the material with it, for a total of six pages. The DOJ officials with me immediately took possession of them."
Biden was asked about the classified documents last Thursday, telling Fox News they were in a locked garage.
"Classified documents next to your Corvette? What were you thinking?" Fox News' Peter Doocy asked Biden.