Deep State Media Also Known as MSM, is Getting Desperate to Shut Down the Growth of Rising Anti Government Supporters
By Dave Oneegs Aussie Chat
Wow, mainstream media still running hit pieces that are FULL OF BALONE
I wonder if they asked Riccardo about the white hats?
Kooky conspiracy figure head's sovereign citizen links
Videos showing "sovereign citizens" demanding to be treated differently are flooding the internet. These are the people leading the movement.
Videos showing so-called "sovereign citizens" demanding to be treated differently are flooding the internet.
The notion of a sovereign citizen is nothing new, having roots in the US as far back as the 1960s.
Still, public cases appear to have exploded in recent weeks — the most notable of which ended with the tragic shooting of Queensland Police officers Matthew Arnold, Rachel McCrow and Western Downs man Alan Dare.
The cop killers responsible, Gareth Train, his wife Stacey and his brother Nathaniel, are on the extreme end of the movement.
But they are figureheads idolised by those who believe what they believed.
One of those followers is David Oneeglio, or Dave Oneegs.
He is a highly prolific conspiracy theorist who shot to fringe stardom with his alternative views on the Covid-19 lockdowns, vaccines, media and government.
His Telegram channel has over 61,000 subscribers.
The self-purported "influencer" has even started a merchandise range.
One shirt has the lines "Pharma funds the media, the media funds your fears. Your fears fund your disease, your disease funds pharma," while another design states, "no weapon formed against me shall prosper."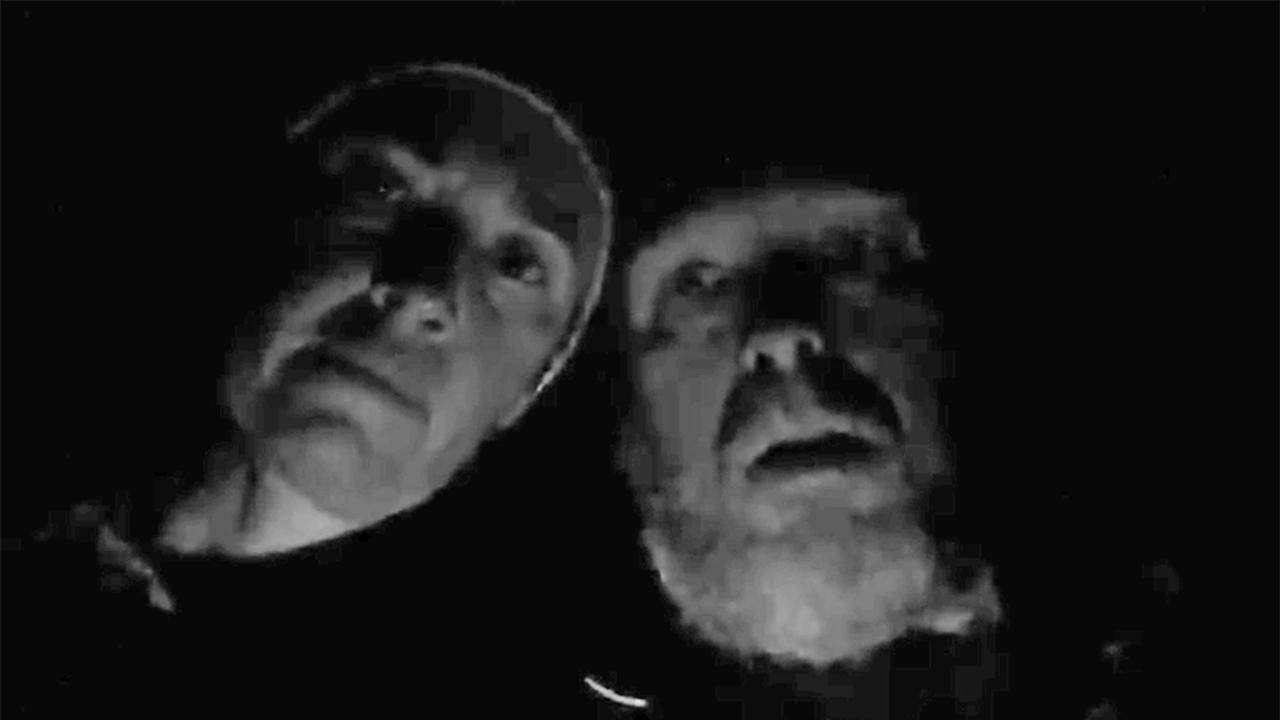 David Oneegs was named in an article by cop killer Gareth Train, pictured here with wife Stacey after killing three people including two police.
In recent months, Oneegs has been linked to numerous public clashes between sovereign citizens and police.
Oneegs is so prolific in the anti-police space that he was once mentioned by name in an online article penned by cop killer Gareth Train.
After news that the Train family had ambushed and executed police officers, Oneegs wrote online: "How is everyone feeling?"
He continued: "I feel flat and unsettled. Something feels very 'wrong' on some level today. Please share a comment below."
He shared an image captioned: "When war is declared, truth is the first casualty."
Oneegs is currently facing a legal fight over allegations he used money raised for northern NSW flood victims inappropriately.
Oneegs, also a friend of controversial chef Pete Evans, has been charged with one count each of failing to comply with lawful requirements, conducting unlawful appeals for support and person assisting an appeal converting money for own use or failing to properly account for the money concerning the flooding in Lismore.
The Queensland Office of Fair Trading (OFT) recently told News Corp that charges against the 48-year-old had been filed following an investigation.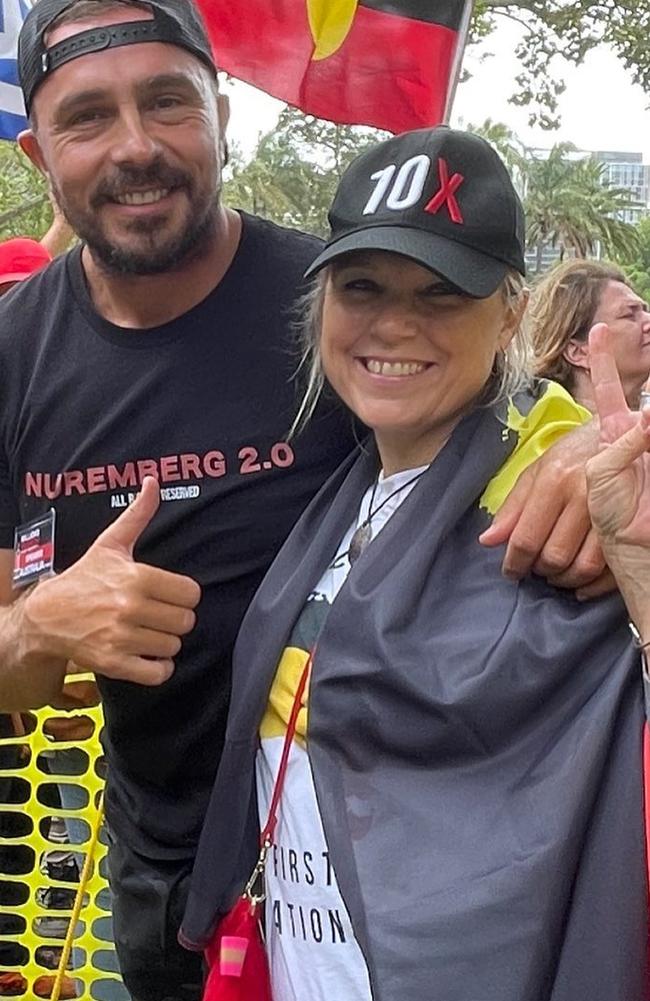 Dave Oneegs and follower Helen Delaney
Magistrate Colin Strofield adjourned the matter to March 17 to set a trial date if required.
One associate of Oneegs is former Australian Army Special Forces lieutenant colonel turned aspiring politician Ricardo Bosi.
On the website for his political party, he writes: "Australia, it is time that We The People STOP making excuses for those who were 'hired' to help our nation grow, to help keep you and yours safe, to better our nation … as a unified 'organisation'."
Often seen speaking at anti-vaccine and anti-government rallies, Bosi was filmed last year telling his audience, "You are sovereign".
He told the crowd that some in ASIO and other bureaucrats were guilty of treason – though it wasn't made clear why.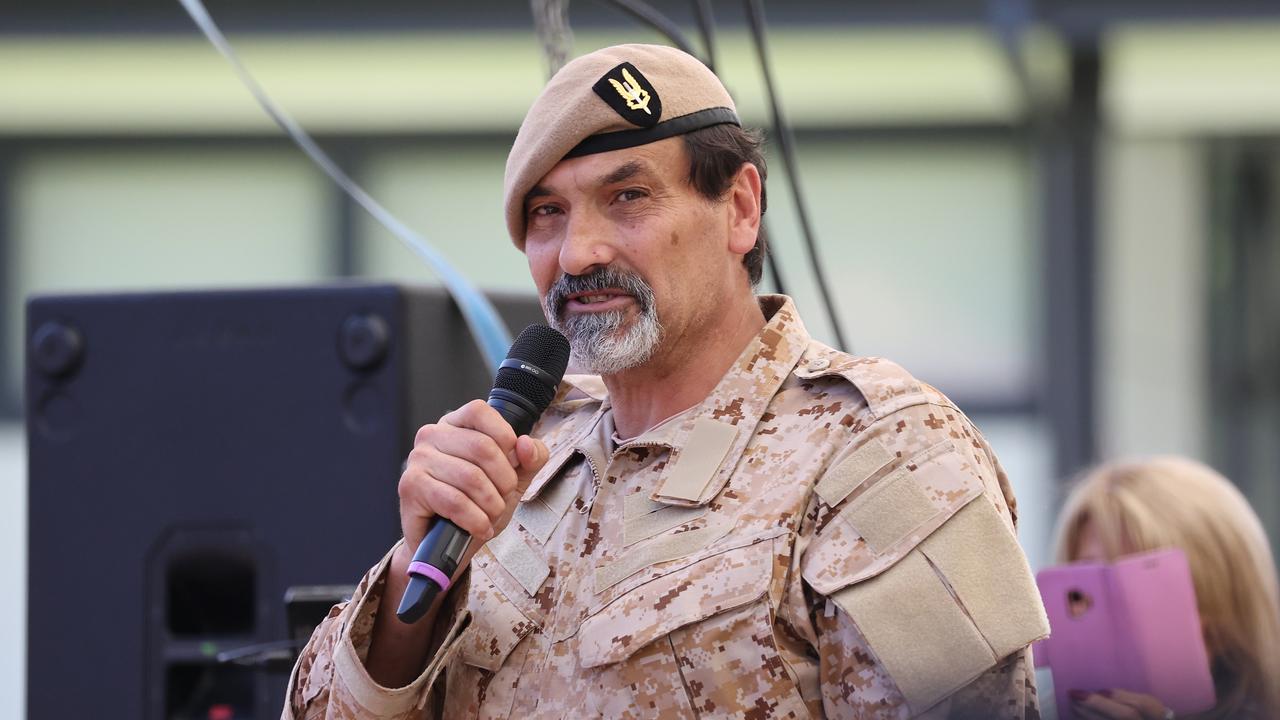 Former SAS Officer Riccardo Bosi spoke at the The World Wide Freedom Day protest in Sydney, where thousands of protesters who marched form Strathfield Station to Burwood Park.
"Anybody who has taken an act of treason or sedition against the Australian people will be investigated, charged, if found guilty, punished," he told his followers.
"Now the punishment … this gets a lot of popular response … for the worst case of treason, the death penalty.
"Sedition? Life in prison without the possibility of parole."
"Any Mason who has been in the public sector of any sort … is guilty of at least sedition and at worst treason."
Bosi is a popular figure in the scene, often seen at rallies posing for photographs with enthusiastic followers.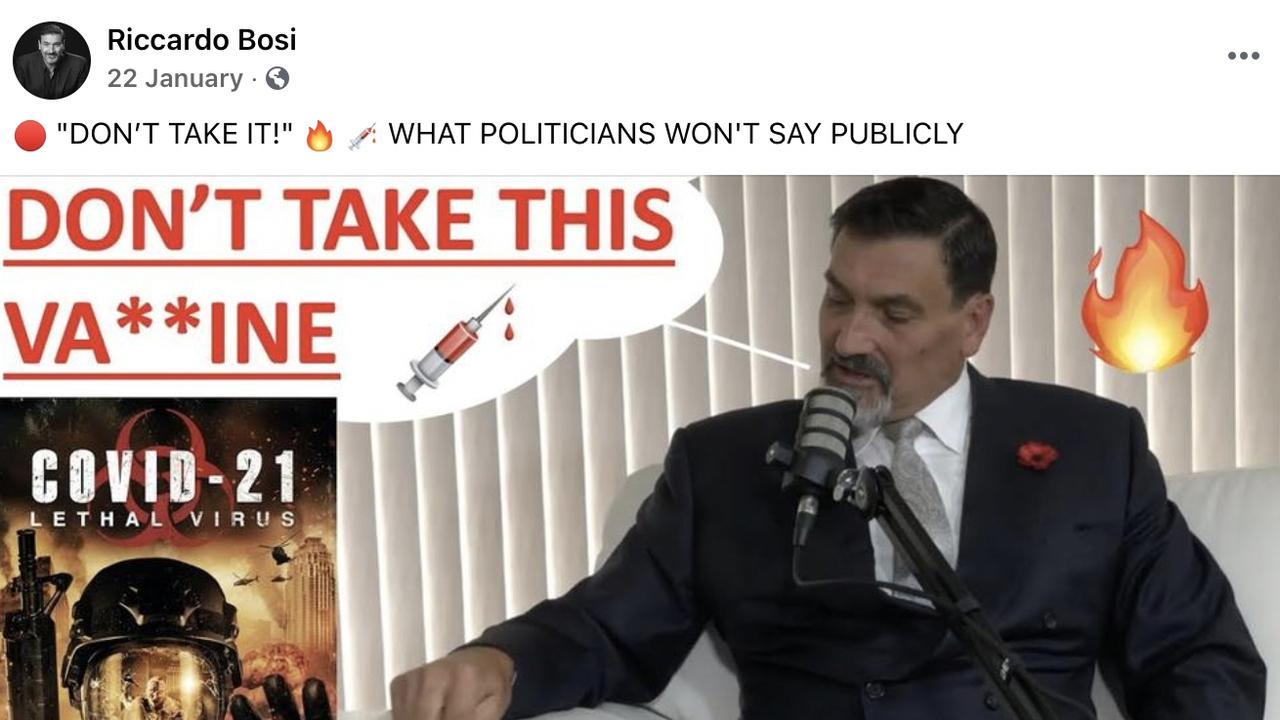 Misinformation superspreader: Riccardo Bosi.
Luke Simpson isn't far from the action regarding all things conspiracies.
While maintaining a low profile online for the most part, Simpson has popped up in massive blow-ups with police and frequent mass demonstrations, including anti-lockdown marches in Melbourne, Sydney and Canberra.
Most recently, he was the passenger of sovereign citizen Helen Delaney, who was dragged from her car in a dramatic arrest after she refused to follow police directions during a traffic stop — where he unleashed a foul-mouthed spray at the arresting officers.
Delaney and Simpson argued they were "travelling", not driving, and there was no longer a Queen. Thus they could not be arrested.
Delaney is also a keen follower of Oneegs.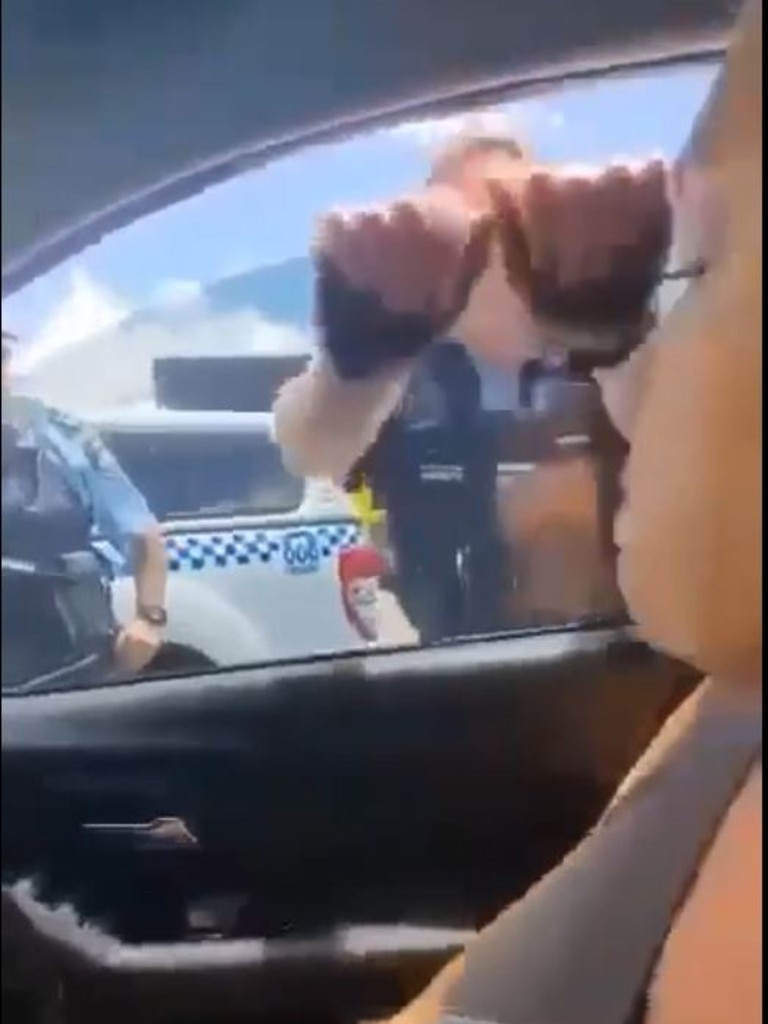 Coffs Harbour police were forced to break the window to arrest Helen Mary Delany, 52, who was allegedly wanted on two outstanding arrest warrants for domestic violence-related offences.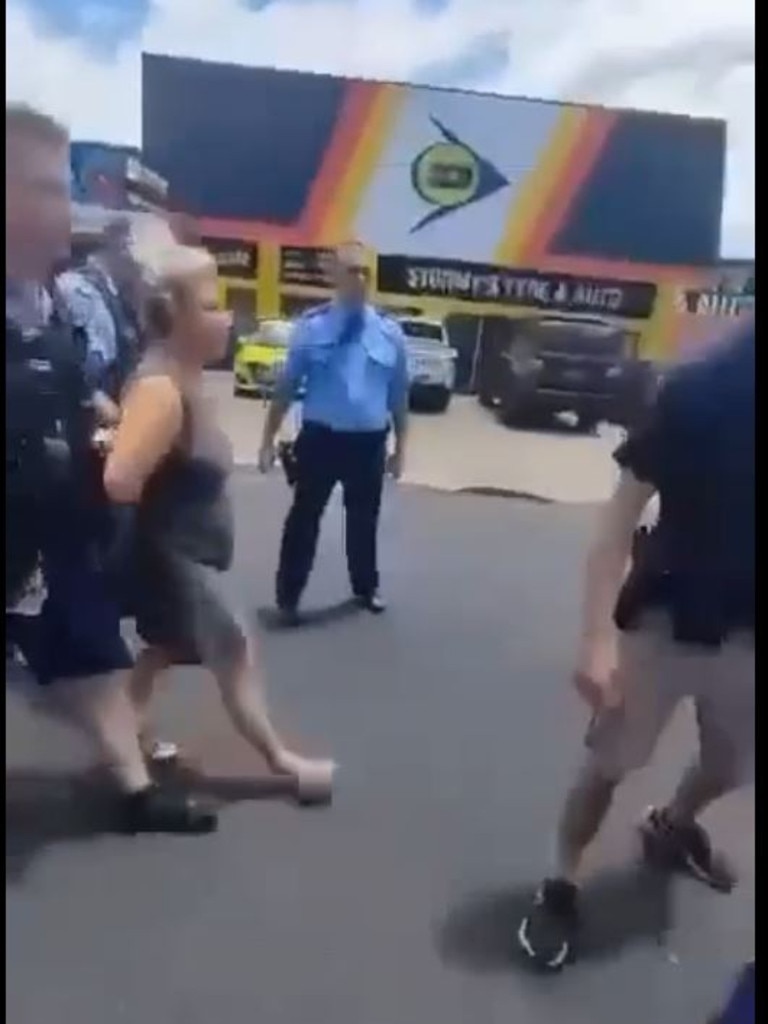 Luke Simpson unleashed a foul-mouthed spray when Delaney was taken away.
During another run-in with police filmed by police, Simpson declared that "You guys don't have any authority. I don't require your permission or to get your approval".
In another example, he is arrested after refusing to give a police officer his address.
"At this stage, I'm not satisfied that I'm going to be able to ensure your appearance before court, so we will be arresting you for driving whilst suspended," an offer announces.
In a third clip, Mr Simpson and a group of others are protesting before a group of officers, with Mr Simpson repeatedly taunting them in an expletive-laden rant.
"You f***ing p***y, you are a big p***y, coming with your capsicum spray, deadset p***y," he shouts.
"Oi big fella, sir, why don't we go down here and we sort this issue out me and you. Take off your badge, your gun, and let's have a crack.
"I'll bash all these c**** here … come down here, let's have a legal fight, all of youse are all f***ing cowards, I'll bash you after one another. S***c****."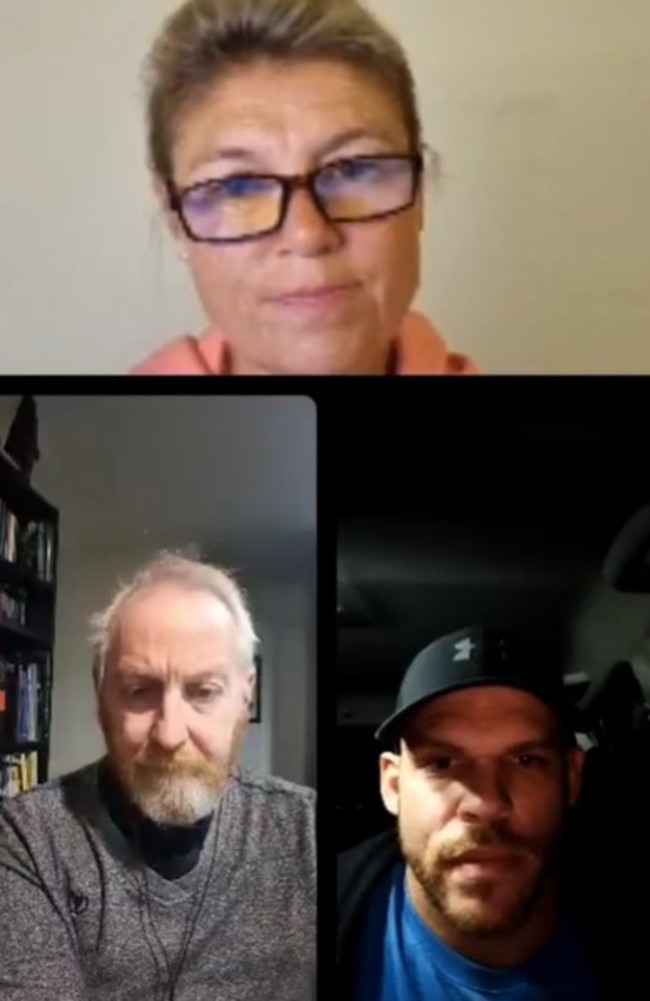 Helen Delaney (top), Danny Searle and anti-government, indigenous rights activists Luke Simpson
A frequent collaborator of Delaney and Simpson is Danny Searle, a spiritual guidance counsellor, tarot reader and meditation instructor who holds some not-so-peaceful views.
He often appears with Simpson and Delaney in recorded online meetings discussing all manner of conspiracies and action plans.
Just days after the Queensland shootings, Searl took to Instagram to issue a concerning rant about police and government.
"(It's a) tragedy what happened to those young coppers," he told his almost 5,000 followers.
However, Searle claimed the police were warned through his online videos.
"The more the government twists the screws into us, give us all these dodgy elections, give us these dodgy judges, police working for the government – not for the people … you're going to trigger a loony. Guess what? It happened. I told you so," he rambled.
As is the case with many in the movement, he believes the media is in cahoots with the government covering up the "real story" that the Victorian election was rigged and we have all been injected with poison.
Former NSW magistrate David Heilpern told news.com.au earlier this month that sovereign citizens' legal arguments amounted to "garbage".
"At the very heart of it is that they see themselves as somehow special, and that the laws that apply to everyone else, don't apply to them, because they have this specialised legal knowledge that means that they don't have to comply with the laws.
"And it's utter complete garbage."
Resources:
https://t.me/daveoneegsauschat/20663
https://www.news.com.au/national/kooky-conspiracy-figure-heads-sovereign-citizen-links/news-story/574578f0c489a52b318a5fc8063f1c97?amp