Due to Schedule Impasse, RFK Jr. Appears Poised to Win New Hampshire Primary
By Alice Giordano
In what some Republican leaders are calling a classic case of cutting off your nose to spite your face, President Joe Biden could lose his own party nomination to Robert F. Kennedy Jr. in New Hampshire's historically important primary in the race for the presidency.
Biden's successful push to re-calendar New Hampshire's long-standing First in the Nation primary, making it second to South Carolina, means the president's name will likely not appear on the state's Democrat primary ballot.
Both Republican and Democrat leaders in New Hampshire have meanwhile vowed not to yield to the schedule change and have cited a state law that prohibits the move anyway.
That leaves RFK Jr. and Marianne Willamson to take the state's Democrat nomination. Biden's recent vow not to campaign in the Granite State increases the already high likelihood that Biden's name won't be on the ballot.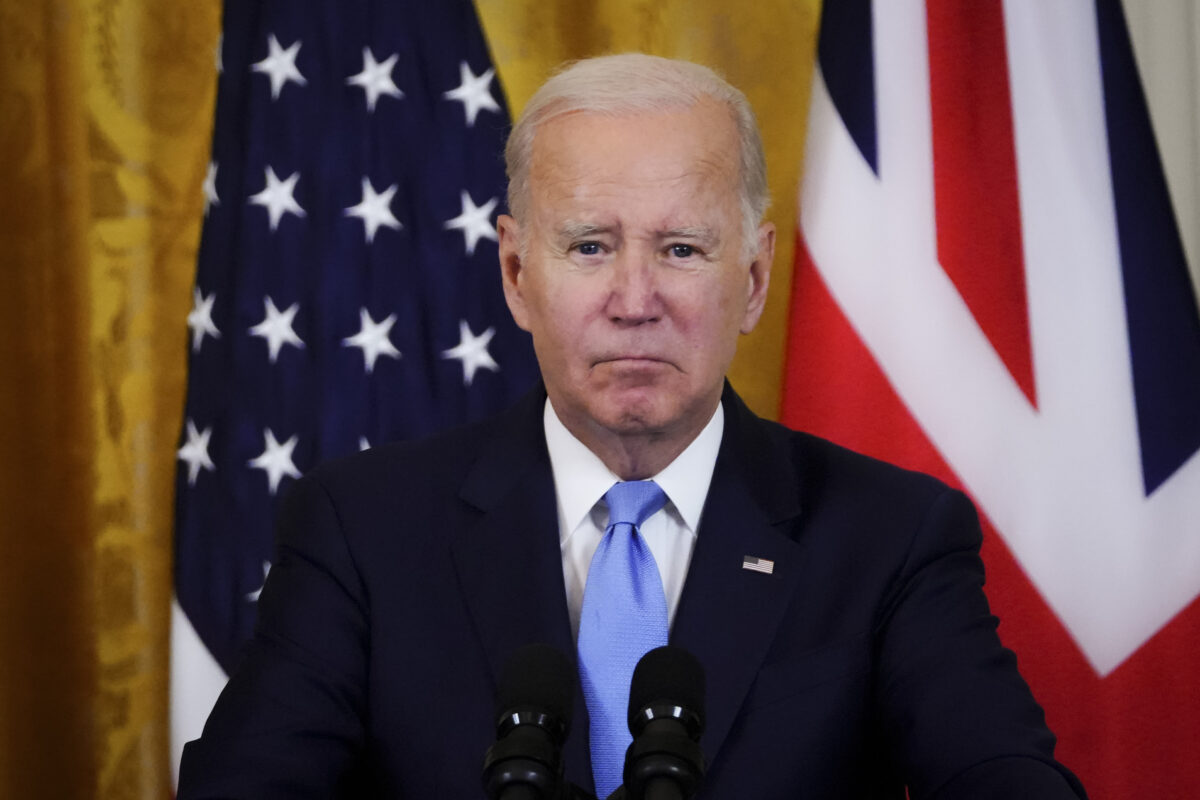 U.S. President Joe Biden at a press conference with UK Prime Minister Rishi Sunak in the East Room of the White House in Washington on June 8, 2023.
With a petition started June 14 by New Hampshire Democrats urging Biden to reconsider, Democrats are waking up to the reality that the ramifications of a Biden absence in the New Hampshire primary could have a crippling effect on his chances in the general election.
"If Biden doesn't compete in New Hampshire, he could lose out on valuable momentum and attention," wrote Rep. Keith Ammon in spearheading the petition. "Not campaigning in New Hampshire could make it more difficult for him to win the nomination."
While Democrats and political pundits confidently declared Kennedy a nonthreat to Biden initially after his announcement in April, the nephew of the late President John F. Kennedy has humbled such predictions with a growing national profile and double-digit polling.
A new poll by The Economist and YouGov put Kennedy ahead of Biden in favorability ratings.
RFK Jr. has also gained support from some key influencers, including former Twitter CEO Jack Dorsey, who recently retweeted a video of Kennedy on the campaign trail with the declaration "he can and he will" beat Biden.
Other rank-and-file Democrats are making similar predictions.
Last month at the Democrats' largest fundraiser called the Shaheen and McIntyre 100 Club dinner, the event's headliner Congressman Ro Khanna (D-Calif.) treaded on the very possibility—warning that "it could cost Biden his general election chances."
The lack of A-list Democrats at the 60-year-old event, which in the past was well attended by party dignitaries like Presidents Barack Obama and Bill Clinton, has also been seen by some as an indicator that the rippling effect of Biden's anticipated no-show on the party ticket in New Hampshire has already started.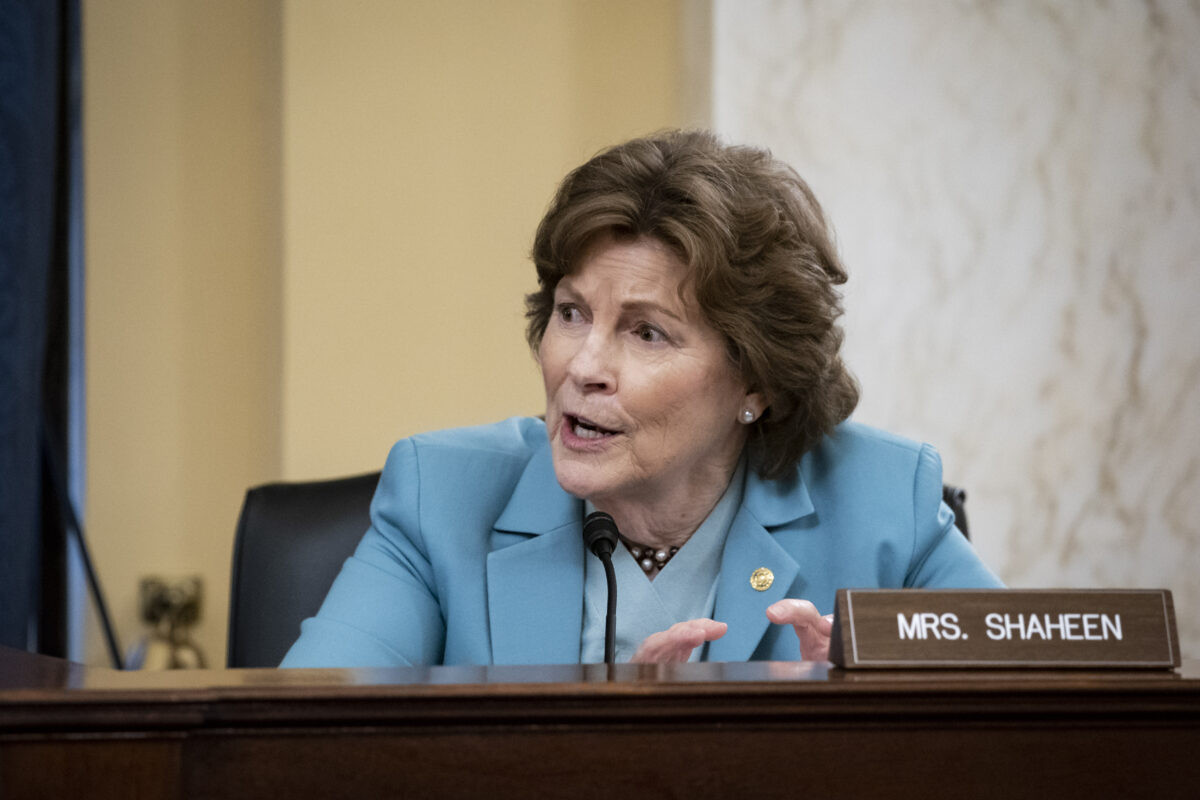 Sen. Jeanne Shaheen (D-N.H.) speaks in Washington on June 10, 2020. 
By way of rescue missions, there are rumors swirling around the state that New Hampshire's senior U.S. Sen. Jeanne Shaheen may attempt a last-minute write-in campaign to keep Biden alive in New Hampshire primary.
Her office did not respond to inquiries about the possibility.
But as loyal as Shaheen may be to the Democrat party, her loyalty to a state that made her the first woman in America to be elected both as a governor and a U.S. Senator, has been strongly underscored in her highly vocalized criticism of the Democratic National Committee (DNC) for meddling with the state's first-in-nation primary status.
She too has vowed to join New Hampshire's bipartisan promise to ignore the new primary calendar.
Biden and the DNC claimed that its de-ranking of New Hampshire, which has one of the lowest minority populations in the country, was due to its lack of diversity.
But the unavoidable reality is that South Carolina was a state Biden won in stark contrast to his harsh rejection by voters in New Hampshire where he finished fifth.
Meanwhile, New Hampshire Republican leaders are over the moon with the potential benefits a no-Biden primary might bring to its own party candidates.
Melissa Blasek, executive director of RebuildNH, told The Epoch Times, that the entire reason New Hampshire's primary status is so important is because it plays an undeniable influence in the way other states vote and thus on the momentum of a candidate's campaign.
"I am politely saying that ignorance could be bliss for RFK Jr.," said Blasek.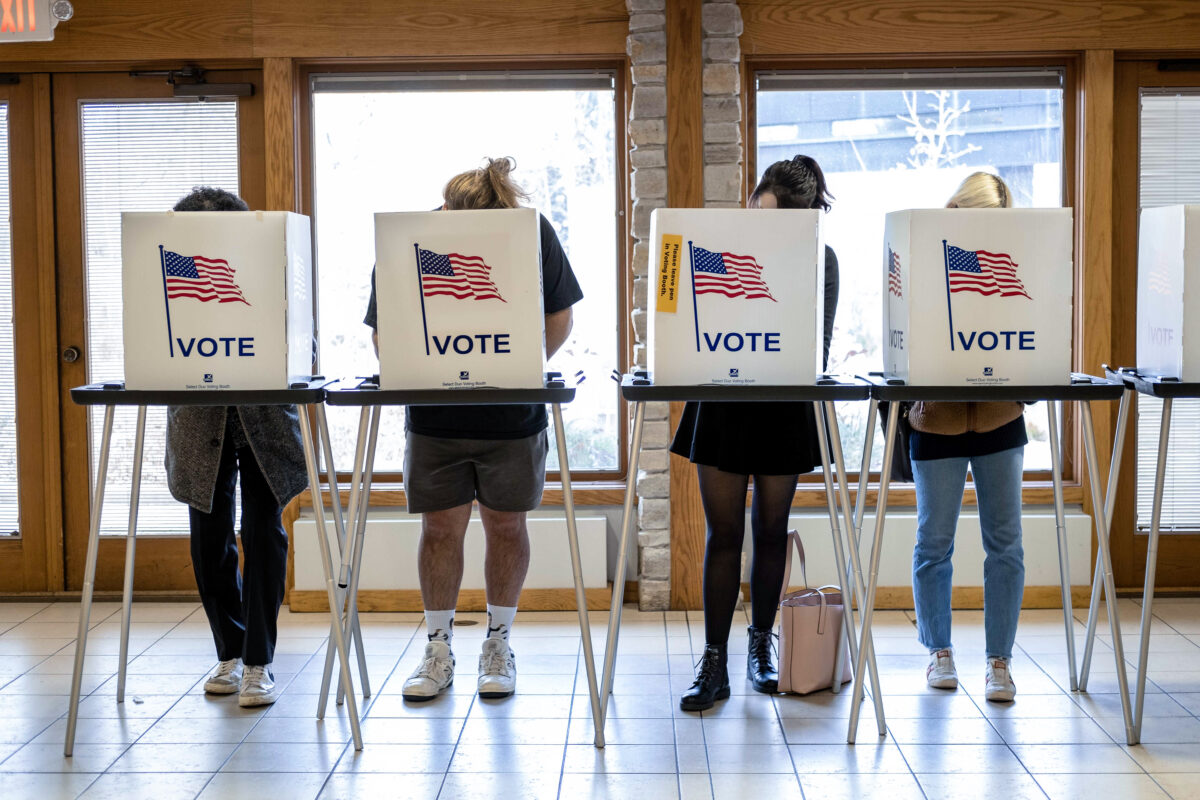 Americans vote at the Olbrich Botanical Gardens polling place in Madison, Wis., on Nov. 8, 2022. 
Besides the benefit to Kennedy, Blasek—who outside of her role with the conservative group RebuildNH is a Ron DeSantis supporter—also said a primary without Biden leaves more of New Hampshire's nearly 60 percent of independent voters around for the pool of Republican candidates competing for the nomination, including frontrunner former President Donald Trump.
That said, Blasek and others equally speculate that the whole issue could be a moot point because they don't believe the DNC will allow Kennedy to keep the delegates he picks up with a New Hampshire primary win.
The DNC has in fact, as Ammon expresses worry about in his petition, warned they will sanction any candidate who puts their name on the New Hampshire presidential primary ballot.
Ammon believes that if Biden wins the election it will ward off such sanctions and also avoid alienating voters in the general election against, not just him, but other Democrat candidates.
James Thompson, a senior spokesman for the New Hampshire Republican Party, told The Epoch Times, that if the DNC were to punish Kennedy for Biden's actions it would be an ultimate low for Democrat leaders.
"Our system shouldn't cater to the elite politicians and be rigged by the current president. It was made to give the people a voice and the process to work it," he said.
Thompson also said that independent of winning by default, he believes Kennedy is making strong connections with New Hampshire voters.
In what is seen as an unusual event for Kennedy, he is a planned speaker at the upcoming PORCFest, an annual camp-out festival by the Free State Project.
The project endeavors to draw people from all over the country to live in the Live Free or Die state and embrace libertarian values.
"RFK Jr. is respectfully taking part in the retail process of talking to the people and could do very well in New Hampshire," Thompson said.