Is the Australian Labor Party and Greens Actually a Rebranded Communist Party Operating in Australia?
I mean, is there a difference?
The West heads towards Global communism and a world corporate Government dystopian police surveillance state, whilst the rest of the world heads in the opposite direction of a multi-polar world that respects National sovereignty And values of dignity
The woke Globalists own the looney and radical left.
Even center-left is now considered far right by the radicals
'Another day, another tax': The hefty new government cash grab the premier didn't even know was coming
Millions of Australians will be subjected to yet another big new tax – sparking furious backlash. Here's why farmers are "very nervous" about the cash grab.
A surprise new tax has sparked shock and anger in Victoria, with even the state's new premier reportedly caught unaware.
Treasurer Tim Pallas announced the Vacant Residential Land Tax at a property industry function yesterday, which will slug the owners of homes left unoccupied for more than six months with a financial penalty.
The move, which will apply to empty properties and undeveloped land right across Victoria from 2025 and is part of a suite of measures in response to the housing crisis, has been met with fury.
But it's not just the property sector up in arms – farmers are concerned the cash grab will have serious unintended consequences if parts of their agricultural land are deemed unoccupied.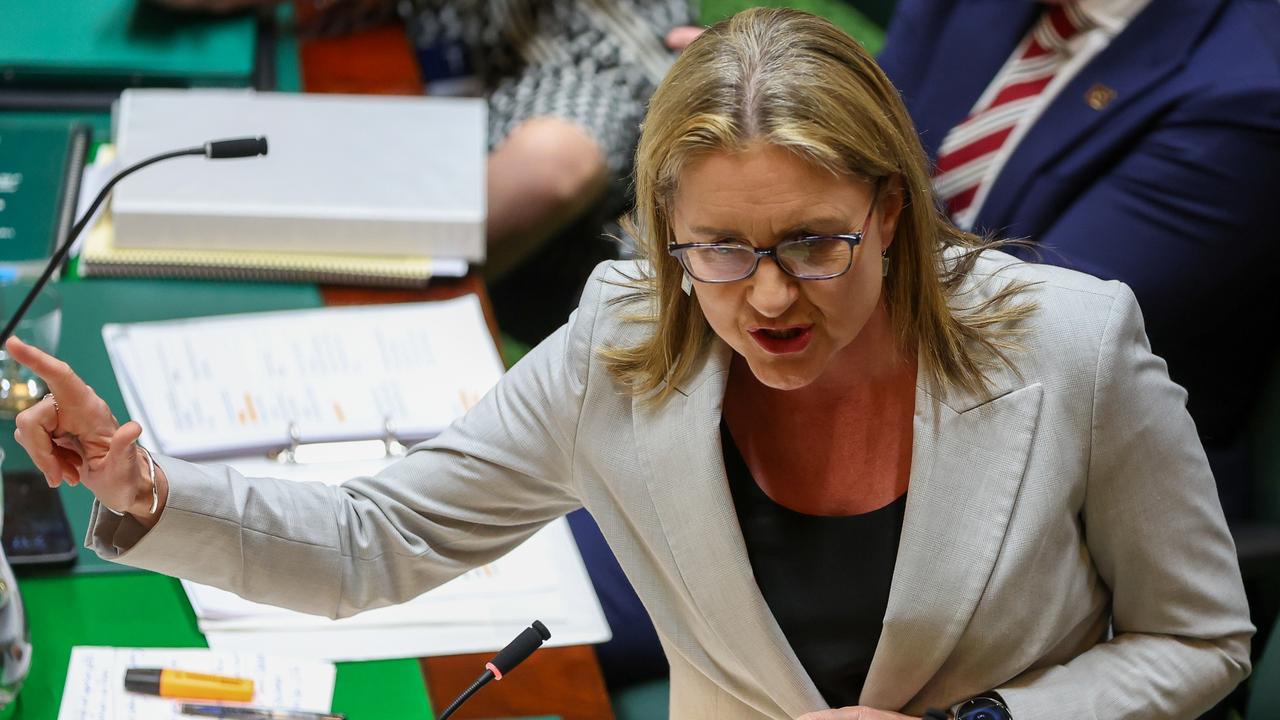 It's been reported new Premier Jacinta Allan was unaware of the land tax announcement. 
'Nervous' farmers erupt over tax
Speaking to 3AW's Neil Mitchell this morning, Victorian Farmers Federation president Emma Germano said her members are "getting very, very nervous".
"There's plenty of farm houses that are reserved for seasonal workers that might only come in and use them for three months of the year, but you need to have them vacant because you can't get accommodation anywhere else," Ms Germano said.
"We don't know whether or not that [means the tax] applies to us.
"If it was to apply to rural land, how do you tell the different from what's vacant and what's just having a rest from having sheep or cows on it. Sometimes we take our animals off so the grass can go again."
Like the property sector, farmers were not consulted about the new tax as key stakeholders and Ms Germano said she has sent a letter to the treasurer requesting detail.
"You'll never get the answer out of the government – they won't come out and give any detail or allay the concerns of stakeholders," she said.
Ms Germano said the sheer number of new taxes over the past decade has made compliance a red tape nightmare.
"Anywhere you look, you've got a new tax. It's just as simple as that.
"It's not just about the money of the tax but the bureaucracy of how you manage and pay all these taxes and report it."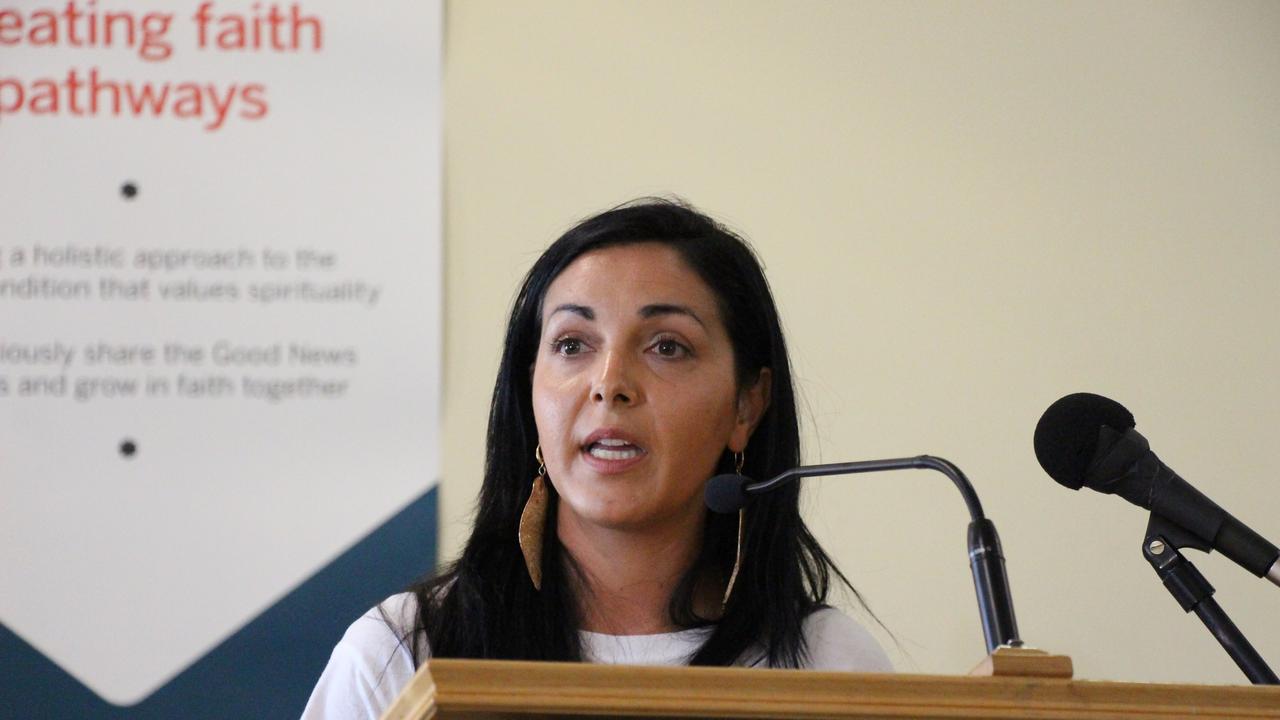 Victorian Farmers Federation president Emma Germano said her members are "getting very, very nervous".
New premier 'didn't know' about new tax
Premier Jacinta Allan, who entered the top job on Monday following the resignation of Daniel Andrews, was unaware of the new tax, according to reports.
"If the Premier didn't know she should sack the treasurer if he's just now freewheeling about tax rises," Sky News host Paul Murray said on his show last night. "That is a bad start to a new government."
Ms Allan later insisted in parliament that she was across the details, however Assistant Treasurer Danny Pearson conceded he had been unaware of the policy.
"Multiple members of staff did not know," Murray said on his show.
Late on Tuesday afternoon, several hours after his surprise announcement at the Property Council breakfast, Mr Pallas issued a press release with more details of the policy.
He then fronted the media, saying: "This is for substantial lots of land that are to be provided in bulk to the community. That is, land banking, that's what we're trying to knock out."
However, he could not say what land sizes or values would see a tax applied.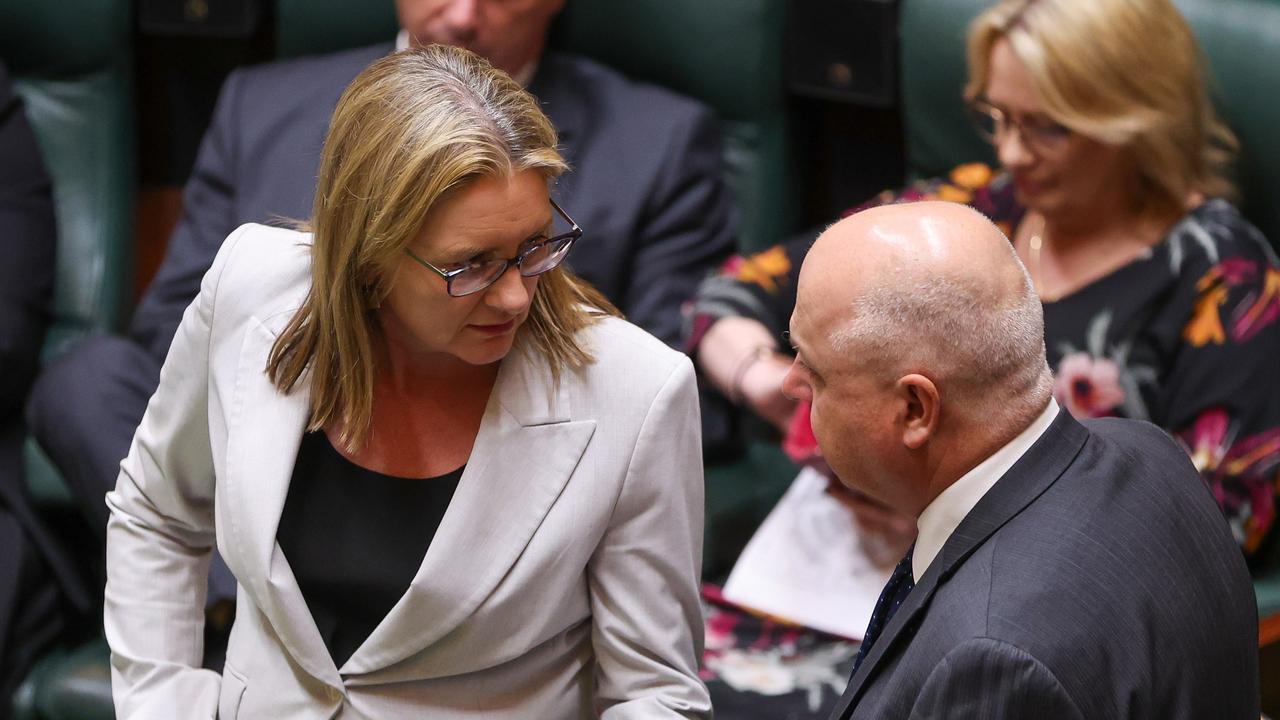 Jacinta Allan speaks to Treasurer Tim Pallas in parliament.
Furious reaction to new tax
Talkback host Tom Elliott from 3AW took to the airwaves to slam the measure, asking: "When is the government going to realise that new taxes are not always the answer?"
The timing of the move and the fact that no-one expected it, including in the government, was telling, Elliott added.
"Another day, another new tax in Victoria."
It was recently revealed Victorians pay more tax per person than anywhere else in the country – an average of $5638, according to Australian Bureau of Statistics data.
Even social media star and rental advocate Jordie van den Berg, the man behind the popular online sensation Sh** Rentals, is dubious.
"The problem with the vacant residential land tax in Victoria is that it relies on landlords to self-report their land banking, which then makes them pay a tax," Mr van den Berg wrote on X, formerly Twitter.
"Landlords will never do this, so unless the expansion of this tax replaces self-reporting with actual enforcement, it will again, do nothing.
"Tim Pallas, will you enforce this tax?"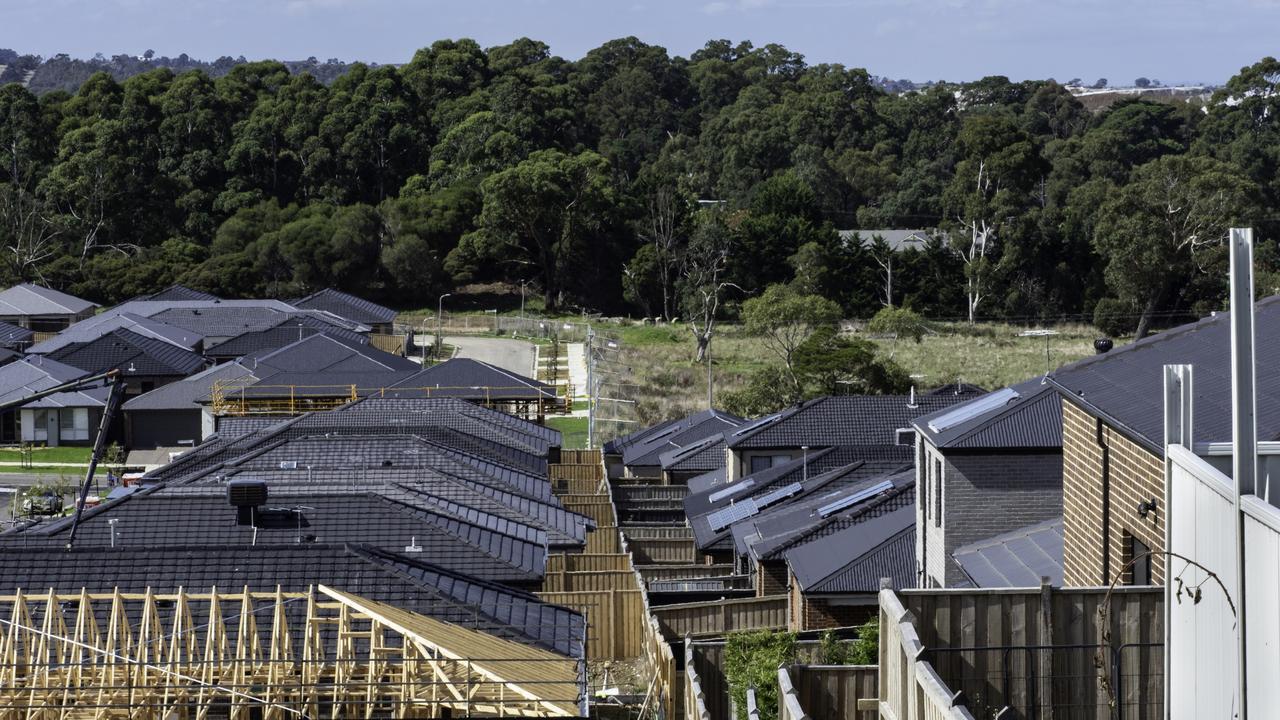 The land tax is part of a suite of measures designed to boost housing supply.
An unnamed senior property industry figure told the Herald Sun newspaper that the new land tax would likely backfire.
"This will disincentivise the supply of new housing, which is what the government has apparently forgotten in the two weeks since the release of the Housing Statement."
That statement, a bold vision to build 2.2 million new homes across Victoria by 2051, was released late last week and warmly welcomed by the property sector.
Cath Evans, the executive director of the Property Council's Victorian division, said the land tax undermines the spirit of partnership that the statement aimed to foster.
"Industry went into this partnership in good faith with the understanding that there will be consultation on any reforms going forward that affect the availability of housing stock," Ms Evans told the Guardian.
"There has not been good faith in the execution of the agreement to date."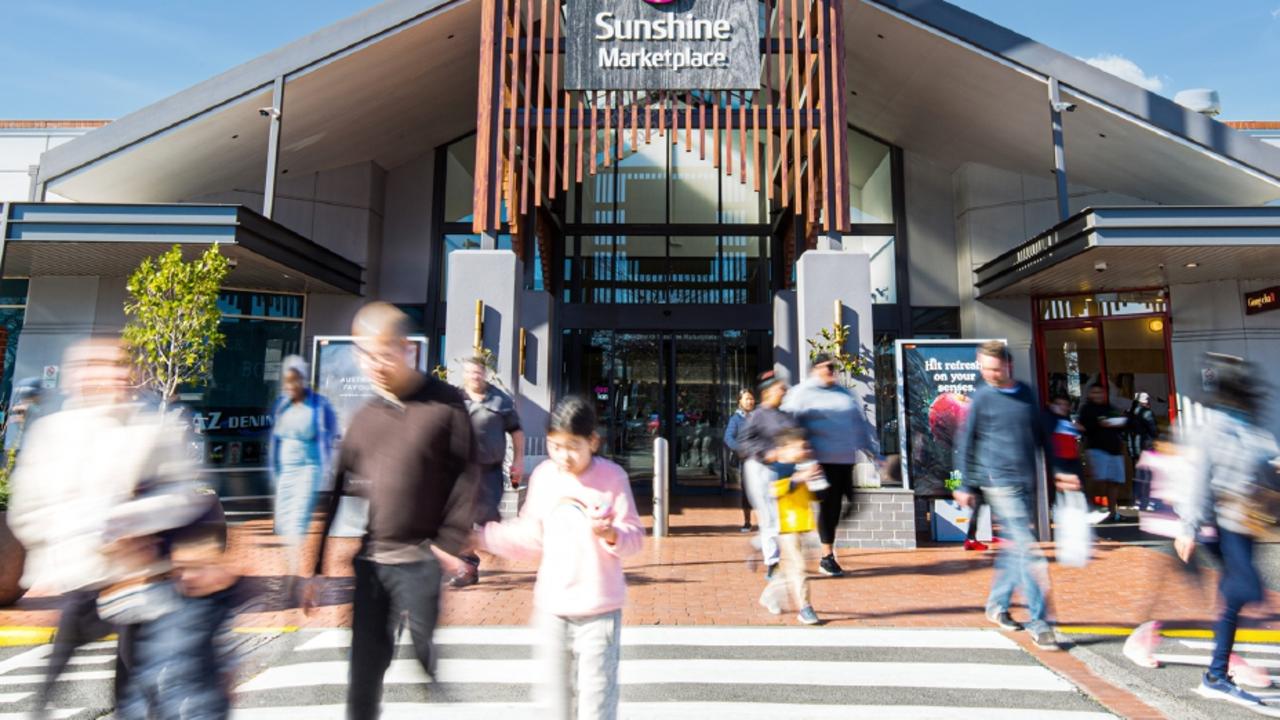 Victorians pay more tax per person than in any other state in Australia.
Opposition up in arms
The Opposition isn't on board with the new tax, with treasury spokesman Brad Rowswell saying the measure is designed to solve the government's budget crisis, not a housing shortage.
"The reason why they are doing that is because they've got a debt problem and an economic problem of their own making," Mr Rowswell told reporters.
"Victoria is broke and Labor's only plan for economic growth is to tax Victorians more."
Opposition leader John Pesutto said the move showed "nothing will change under this tired Labor Government".
"The Premier proudly stood by the introduction of two new taxes, the 51st and 52nd new or increased taxes under Labor since 2014," Mr Pesutto said.
"She proudly stood by her record of billions of dollars of cost blowouts across major projects, including the Suburban Rail Loop, during her time as Minister for Transport and Infrastructure.
"Victorians may have a new Premier, but they still have the same tired Labor Government."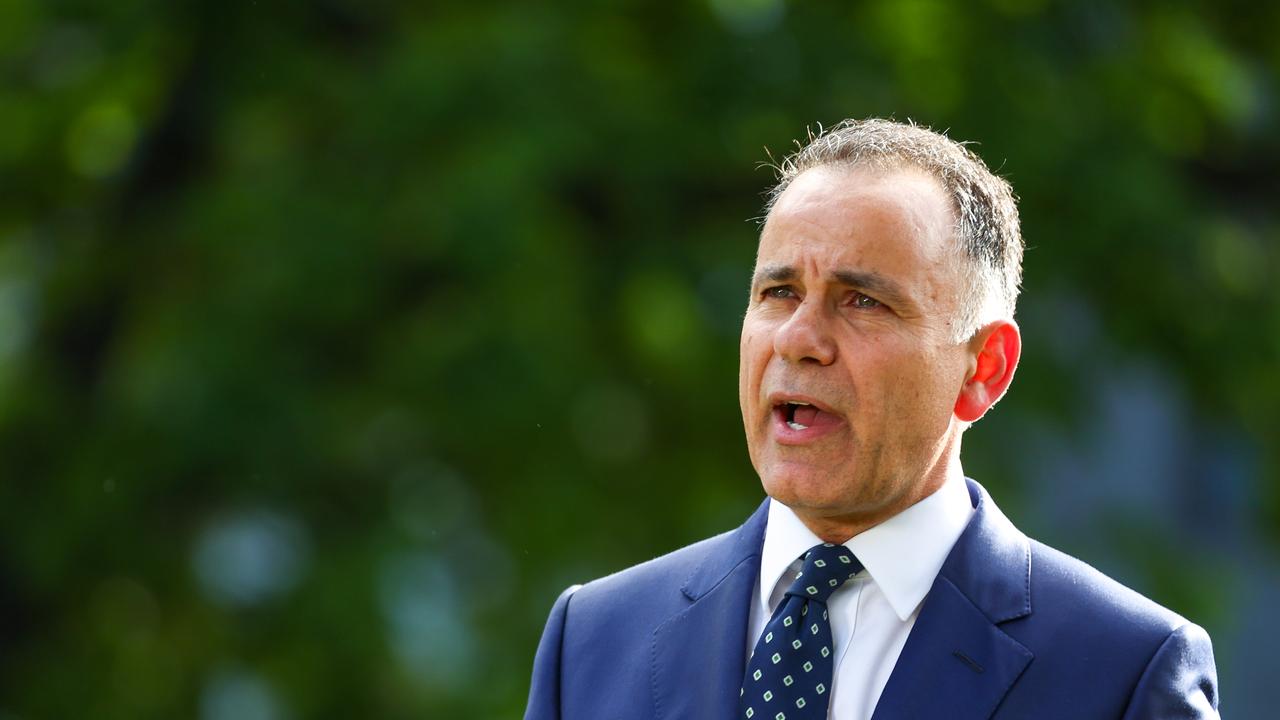 Opposition Leader John Pesutto has slammed the next tax.
Currently, a tax is imposed on unoccupied dwellings across Melbourne's inner city and middle-ring suburbs in 16 council areas. That levy is forecast to generate $37 million a year.
From 1 January 2025, the tax will apply to the whole state and take in vacant land. A levy of one per cent of the value of the empty home or undeveloped land will apply.
"Our clear message to landowners is to develop the land or sell it to someone who will," Mr Pallas said yesterday.
"Similarly, we are not putting in place a rule for landowners that we as a state are not going to apply to ourselves.
"We expect every government agency that is holding land to justify exactly why are they holding that land and not putting it into the marketplace."
The government is expected to introduce legislation to parliament for the new tax this week.
—————————–
Resources:
https://twitter.com/jamiemcintyre21/status/1709372748584427598
https://www.news.com.au/finance/money/tax/another-day-another-tax-the-hefty-new-government-cash-grab-the-premier-didnt-even-know-was-coming/news-story/d6579a861dd7398a4b4d7be26d51309b