Labor to Bring in Tens of Thousands More Migrants as it Eyes Bargain With Union Movement
By Anthony Galloway
Tens of thousands more skilled migrants will arrive in Australia from next year, as the Albanese government moves to fill chronic labour shortages by recognising trades and qualifications from more countries.
The government wants to increase the migration intake to between 180,000 and 200,000 a year, which would bring in more skilled migrants including tradies, IT specialists and aged care workers.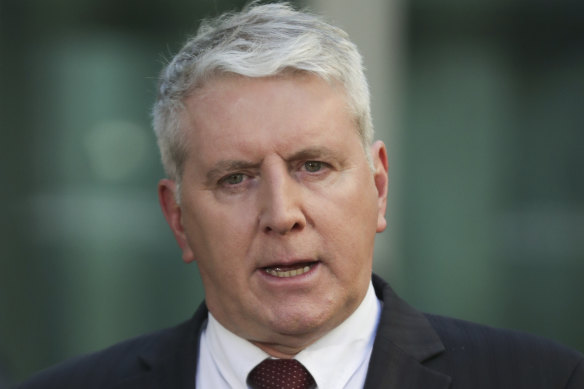 Skills and Training Minister Brendan O'Connor says the country needs to get better at recognising the training and qualifications migrants have been done in their countries of origin.
Skills and Training Minister Brendan O'Connor said the country also needed to better recognise existing skills and qualifications of migrants who come to Australia, which could include "bridging training" instead of forcing them to study again for years.
The government is considering increasing the annual migration cap from its current rate of 160,000, with the issue to be heavily canvassed among unions and employer groups at the jobs and skills summit next month.
This would bring the skilled intake – usually about 70 percent of the total cap – to between 126,000 and 140,000.
The government is expected to set a new migration cap in the October budget.
It can also be revealed that Greens leader Adam Bandt has accepted an invitation to the jobs summit, to be held on September 1 and 2, with an eye to pressuring the Albanese government to adopt big reforms to industrial relations and stopping the stage three tax cuts.
A significant part of addressing the labour shortages will be a plan to better recognise prior skills and qualifications from other countries so that migrants aren't needlessly having to train and study for years in Australia.
This would build on the work done in the interim free-trade deal with India whereby architects, engineers and accountants will be recognised in each other's countries.
In an interview with The Sun-Herald and The Sunday Age, O'Connor said "we do have to be more sophisticated in measuring people's competencies" from overseas.
O'Connor said while it was reasonable to ensure skilled migrants had the necessary training and knowledge to undertake their jobs in Australia, "I'm sure we could get better at that".
He said this could include "bridging training" for migrants so that they can more quickly begin work in their field of expertise.
"I think maybe there's some work to be done about assessing competencies and reviewing whether the current set of assumptions… are really fair to those people who are seeking application," O'Connor said.
But he insisted standards would not be dropped, highlighting aged care as an area where "we need to be serious about the integrity of people's capabilities".
"This is not making widgets," he said. "When we're talking about jobs that will be looking after people in care, we have to be extra careful, frankly."
O'Connor said a lot of the jobs shortages across the nation had been brought about by the COVID-19 pandemic, but argued they were also caused by the previous government's lack of investment in skills and training and its refusal to give JobSeeker and JobKeeper to temporary visa holders.
"Everywhere we look there are shortages: the traditional trades, advanced manufacturing, retail, tourism, the tech industry, aged care, doctors, nurses," he said.
"There isn't a sector or professional trade where you could say that we've got an optimal supply. It's quite remarkable where we find ourselves."
Despite the "big job" ahead, O'Connor said he was optimistic about getting something done because there was a "resolve" from unions, employer groups and the Labor government to address the crisis.
O'Connor said the solution was not a "binary choice" between skilled migration and training the local workforce because both were needed.
He said Labor would do more to train the local workforce and crack down on the exploitation of foreign workers.
"So we're not going to leave people behind. But of course, we understand that skilled migration plays its part and will always play its part – and right now, there are acute shortages," he said.
O'Connor also highlighted more support for energy and climate jobs, getting women into male-dominated industries and vice versa and reversing the decline in apprenticeship completion rates.
ACTU president Michele O'Neil did not rule out the peak union body supporting an increase in skilled migration, but said any rise should include an independent verification of the claimed shortages and evidence of qualifications to ensure Australian standards are upheld.
"Too many employers claim skill shortages when what's really going on is a shortage of jobs with fair pay and conditions," she said.
"They look first to bringing in visa workers instead of providing skills and training to workers in Australia."
Opposition Leader Peter Dutton last week rejected the government's invitation to attend the jobs summit, dismissing the event as a talkfest that would give handouts to unions.
But the leader of the Greens told this masthead that he would attend the summit after receiving an invitation from Treasurer Jim Chalmers on Friday.
Bandt said he would focus on more ambitious reforms to workplace laws and scrapping the stage three tax cuts.
The tax cuts, which will start in mid-2024 and deliver major tax relief to higher-income earners, are forecast to cost $37 billion annually by the 2030s.
"With Peter Dutton's Liberals sliding into far-right irrelevance and Labor now a centre-right party of tax cuts for the wealthy, the Greens welcome the opportunity to attend this important summit and gain community support for our plans to make workers' lives better, funded by stopping stage three tax cuts," Bandt said.
"Australia is in a full-blown inequality crisis, with wages and incomes low and the cost of living rising, and the government must intervene to fix it."