Momentum is Building for a Campaign that Would Call on Australian Property Owners to Pay a Percentage of their Income to Traditional Landowners Out of Respect for their Ancestral Land Claims
"Momentum is building for a campaign that would call on Australian property owners to pay a percentage of their income to traditional landowners out of respect for their ancestral land claims.…. The program has been operating quietly in Victoria, with veteran Aboriginal rights activist from Melbourne Robbie Thorpe – who organised a similar scheme in Fitzroy in the 1990s – suggesting non-Indigenous Australians give up one percent of their weekly wage."
As far-fetched as this sounds, this is the ultimate goal of those agitators pushing for the Voice.
The Voice was always and always will be about undermining property rights.
The campaign calls on weekly rent payments to Indigenous people
Non-Indigenous Australians have been encouraged to make voluntary payments as part of a financial reparation scheme.
Momentum is building for a campaign that would call on Australian property owners to pay a percentage of their income to traditional land owners out of respect for their ancestral land claims.
The scheme, Pay the Rent, would work as a voluntary weekly payment to a body led by Aboriginal elders and managed without interference from the government.
The program has been operating quietly in Victoria, with veteran Aboriginal rights activist from Melbourne Robbie Thorpe – who organised a similar scheme in Fitzroy in the 1990s – suggesting non Indigenous Australians give up one per cent of their weekly wage.
"Decisions about the distribution of money paid into this fund will be made exclusively by a Sovereign Body, composed of Aboriginal people from a range of clans and nations," the Pay The Rent website states.
"That is, the money always and only belongs to Aboriginal people."

A Pay The Rent scheme could reduce the need for government 'handouts'. 
A corporate arm of non-Indigenous volunteers would support the body with the execution of its ideas
This initiative operates on the understanding that Aboriginal people should have control of any rent received.
"Paying the Rent is about non-Indigenous people honouring the Sovereignty of Aboriginal people; it is a somewhat more just way of living on this stolen land," the scheme states on its website.
"This model for Paying the Rent transfers money/wealth on a grassroots to grassroots basis; it doesn't involve governments or big business."
Money collected would be injected into Indigenous populations to support in their covering of costs related to housing, health and education, while reducing the need for government handouts.
The scheme has broadly been considered a promising alternative to government handouts injected into struggling communities.
Feminist author Clementine Ford and Greens senator and activist Lidia Thorpe are among high-profile identities to support the scheme.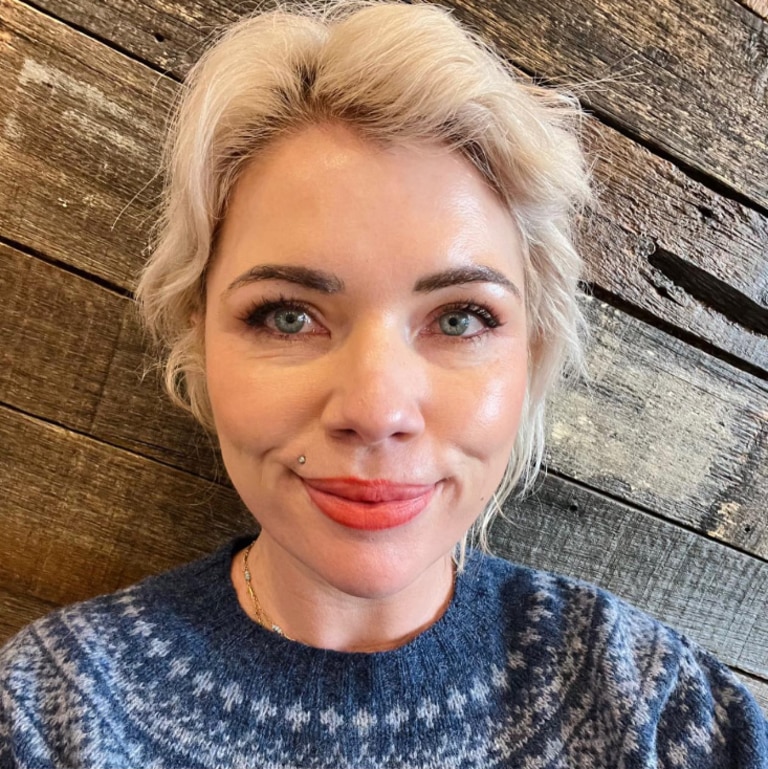 Feminist author Clementine Ford has supported the scheme.
"We need to stop paying lip service to decolonisation and start paying the rent to the first nations people," a quote from Ford on the website read.
"Pay the rent from grassroots for grassroots. No strings attached to government agenda. It assists sovereign grassroots fight the many campaigns and struggles we face everyday," a quote from Ms Thorpe said.
Australia finally 'mature enough'
Cara Peek, a Yawuru/Bunuba woman and lawyer who co-founded Cultural IQ, an organisation providing culturally appropriate training in Australian businesses, said Australia was ready to have conversations about financial reparation.
"People are often looking to find a way to support Indigenous communities and acknowledge the historical nature of our lived experiences as first peoples," Ms Peek told news.com.au.
"A Pay the Rent scheme is also quite poignant in that owning property is a privilege in this country, and as much as people may struggle with mortgages, many people can't even get a mortgage or bank loan. That is the case for many Indigenous Australians."
While previous schemes had been trialled only to later lose momentum, Ms Peek said there now was a "valid argument for a mechanism for reparation".
"It would be one piece of the puzzle, mind you, but it's something that could really enable people that can afford to do it, to make a contribution towards first people's advancement," she said.

The concept is not new, however its believed Australia is finally 'mature' enough for it.
In response to an common argument that non-Indigenous Australians had just as much right to land because they were born in Australia, Ms Peek strongly suggested education as the answer.
"If you can afford property, you are well above in terms of privilege and opportunity than most Indigenous Australians," she said, describing it a "moot point".
"If you want to know why you should consider that [paying the rent] then you need to educate yourself."
Ms Peek suggested the Cultural IQ educational program she co-founded with her sister and that is set to launch on January 26.
"That helps people understand and unpack their cultural bias and where they've come from, and also how to meet first peoples in the middle," she said.
Australia had finally reached adequate maturity to have discussions around the proposed Pay The Rent scheme
"This nation is mature enough now to have these conversations. They may be robust conversations but they need to be had," she said.
"If you have a population in a first world nation living in abject poverty, something needs to be done, and a sense of urgency needs to be brought to that.
"Every piece of the puzzle counts, and we need to be brave enough to have that conversation."
————————
Resources:
https://t.me/gerardrennick/254
https://www.news.com.au/finance/real-estate/campaign-calls-on-weekly-rent-payment-to-indigenous-people/news-story/c1261e085f6409d0cbc60b2327cc9c10