'Not Consumer-led': Fury as 424 Banks, 718 ATMs Shut Down
By Jack Evans
A radical shift away from in-person banking and ATM availability in Australia has sparked fears that the end of cash is finally upon us.
New data has seemingly reaffirmed an influential Australian cash advocate's fears the nation is being "herded" into digital banking against the will of many.
The Australian Prudential Regulation Authority (APRA) confirmed on Wednesday that a significant number of bank branches have vanished in the last year.
APRA's latest findings, covering the 12 months leading up to June 2023, show 424 bank branches or 11 per cent of Australia's overall branches, have disappeared.
Perhaps even more disconcerting is that 122 of these branches, seven per cent of all branches, were situated in regional and remote areas, exacerbating these communities' banking access issues.
The data collected by APRA also highlights a rapidly declining trend in the number of ATMs available to the public.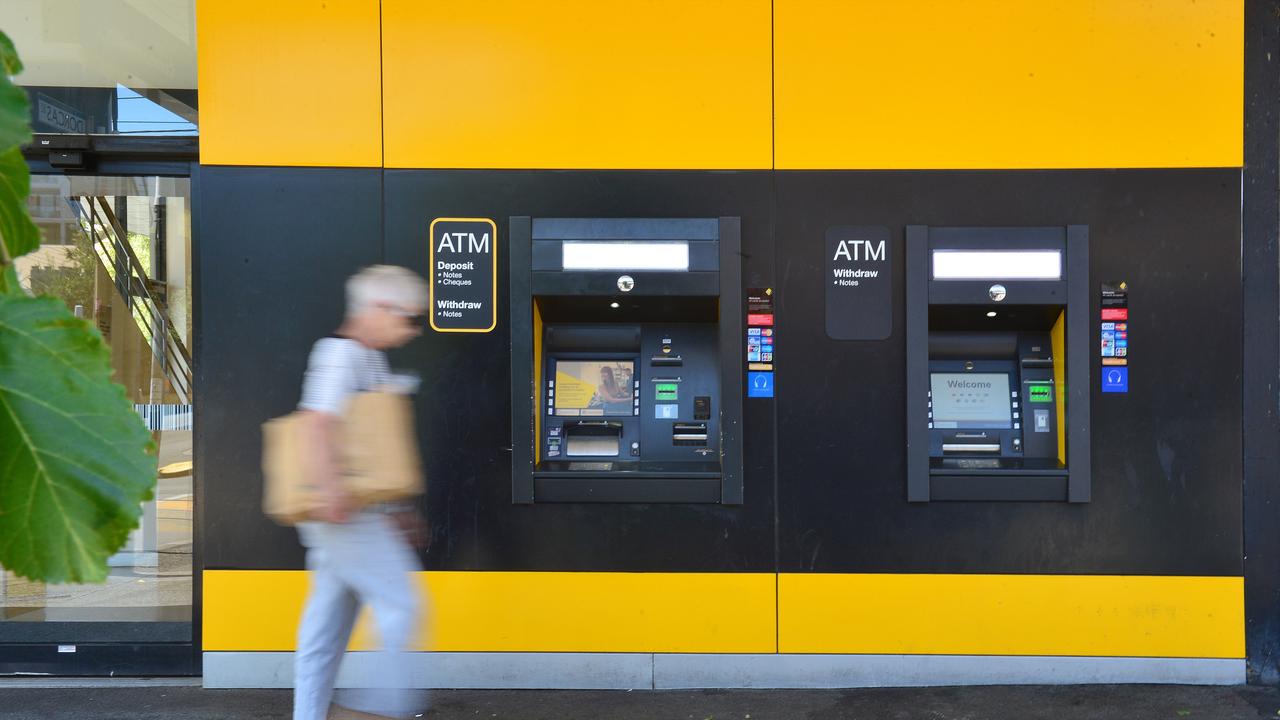 APRA data confirms 424 bank branches, equivalent to 11 per cent of Australia's overall branches, have disappeared from the landscape in the past year.
The past year witnessed an 11 per cent reduction in the number of ATMs, with more than 700 cash machines removed.
Since 2017, Australia has seen a staggering 60 per cent decrease in operational ATMs, leaving fewer than 6000 cash machines across the country.
"This continues a trend that has seen branch numbers decline by 34 per cent in regional and remote areas, and 37 per cent overall, since the end of June 2017," stated APRA in a press release on Wednesday.
The concerns raised by the Australian public have prompted a Senate Committee Inquiry into bank closures in regional Australia.
APRA has assured its support for this ongoing inquiry, stating, "APRA is also closely following the progress of the Senate inquiry into bank closures in regional Australia and will continue to support its work."
The Senate inquiry, initiated in February, has explored the reasons behind bank closures, attributing them to evolving customer behaviour and the broader digitisation of the banking industry.
Many of the closures were in regional and remote areas.
Australian Banking Association Chief Executive Anna Bligh weighed in, suggesting mandates obliging banks to maintain some regional branches would divert crucial funds away from cybersecurity technology.
NAB Group CEO Ross McEwan also defended the closures during a recent appearance before the Senate Inquiry, stating, "The decision to close a branch is done with careful consideration of how our customers are visiting and using the branch, the availability of alternative banking options, and our ability to attract talented bankers to serve our customers."
He said only three per cent of personal banking customers exclusively conduct their banking through a branch.
Similarly, Commonwealth Bank said fewer customers frequent their branches weekly and it is responding to customer behaviour.
The release of the APRA data comes as 129,000 concerned Australians raised their voices, demanding via an online petition that access to banking services will not continue to dwindle.
Leading them is Jason Bryce, who started Cash Welcome Australia after noticing a localised move away from cash and the problems caused during the depths of the Covid-19 pandemic.
He argues it is "not something that's consumer-led".
"They're trying to herd us away from something that is essentially a publicly owned piece of economic infrastructure – the cash that's issued by the Reserve Bank of Australia," he told 2GB.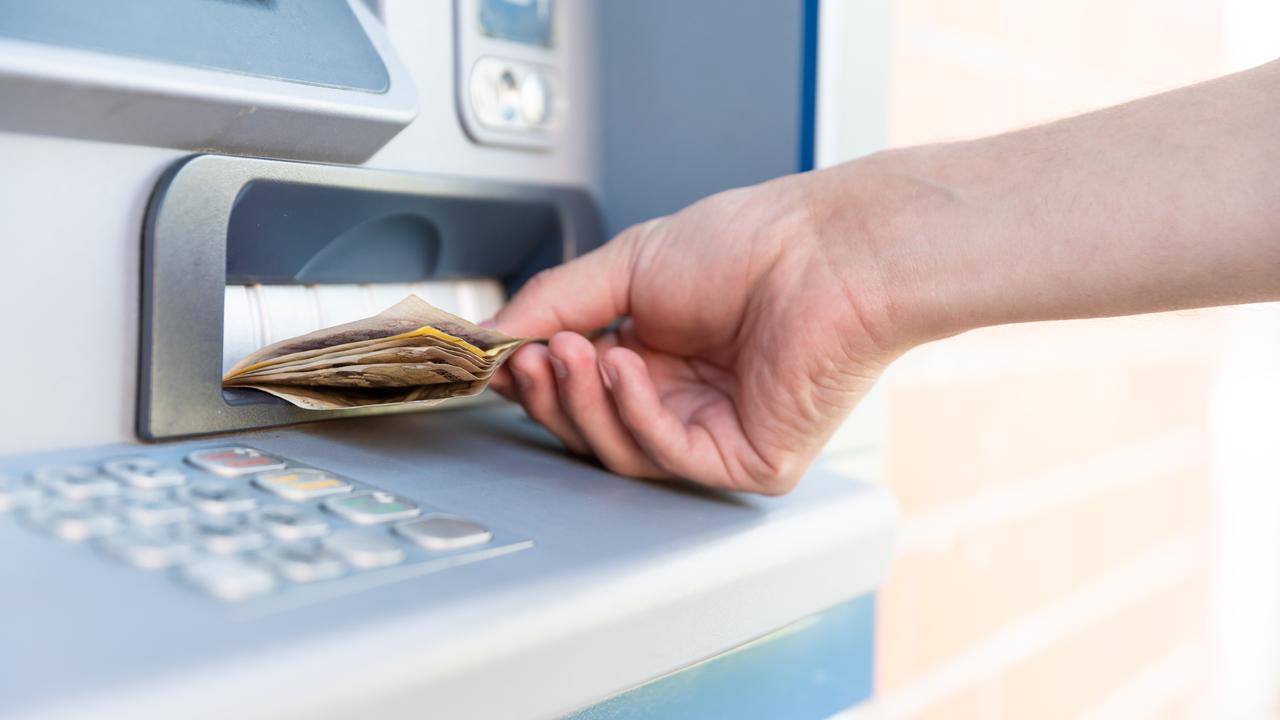 The past year witnessed an 11 per cent reduction in the number of ATMs.
He said many Australians lament the move towards digital banking which, he argued, charge fees and collect personal information.
"We all love to tap or use our card; it's convenient, but everybody at some time needs cash," he said.
"Millions of Australians, many of them vulnerable, rely on cash every single day.
"(They don't have) a right to herd us into a private system and charge us fees."
Mr Bryce said trends on social media platforms like TikTok prove young people are also realising the value in cash.
He cited the viral "100-envelope challenge" saving method, which 275 million young people have adopted worldwide.
Supposedly, the cash-based trend works by putting money in an envelope each day for 100 days.
Savers set aside a predetermined amount between $1 and $100 in different envelopes. In theory, more than $5,000 will be squirrelled away in just over three months.
"Young people are discovering cash – it's not over," Mr Bryce said.
"It's easy to budget with cash and easier to tuck your money away.
"And, of course, we've all been stuck when a system goes down with our hands in our pockets, and we don't have any money."
Notes left by petition supporters echoed the calls from Mr Bryce.
"We should not be forced to use electronic banking, cash must be an option," one wrote.
"My freedom is important to me. Nobody has the right to access my wealth but me, digital is unreliable," another added.
"I still use cash and don't trust the electronic world. If the power goes out, you're stuffed," added another.
A study this year by the RBA found that, over the three years to 2022, Australians halved their share of cash payments by number, from 32 per cent to 16 per cent.
The study revealed certain Australians could suffer adverse impacts if cash became hard to access or if merchants stopped accepting it as a mode of payment.
Regardless of the frequency of their cash usage, more than a quarter of the respondents reported that they would face "major inconvenience" or "genuine hardship" if they were unable to access or use cash easily.
Overall, the study concluded that the decline in cash use has accelerated in recent years.