One Aussie State About to be Smashed
By Benedict Brook
Australia will need to undertake some drastic measures if a ballooning $70bn annual deficit is to be avoided. And one state will be hit worst.
Government spending needs to be drastically cut and taxes will have to rise to prevent a "persistent structural deficit" which could see Australia's bottom line sink by around $70 billion a year.
A respected think tank has said there are "no easy options" as to how Australia gets its finances back in the black.
The Grattan Institute has recommended reducing spending on some unnecessary defence and transport projects, axing "politicised" government ads and abolishing key tax breaks for parents.
On the revenue side, the GST should be increased, the age people can access their superannuation pots raised and stage three tax cuts rolled back.
And one Australian state could be harder hit that the others.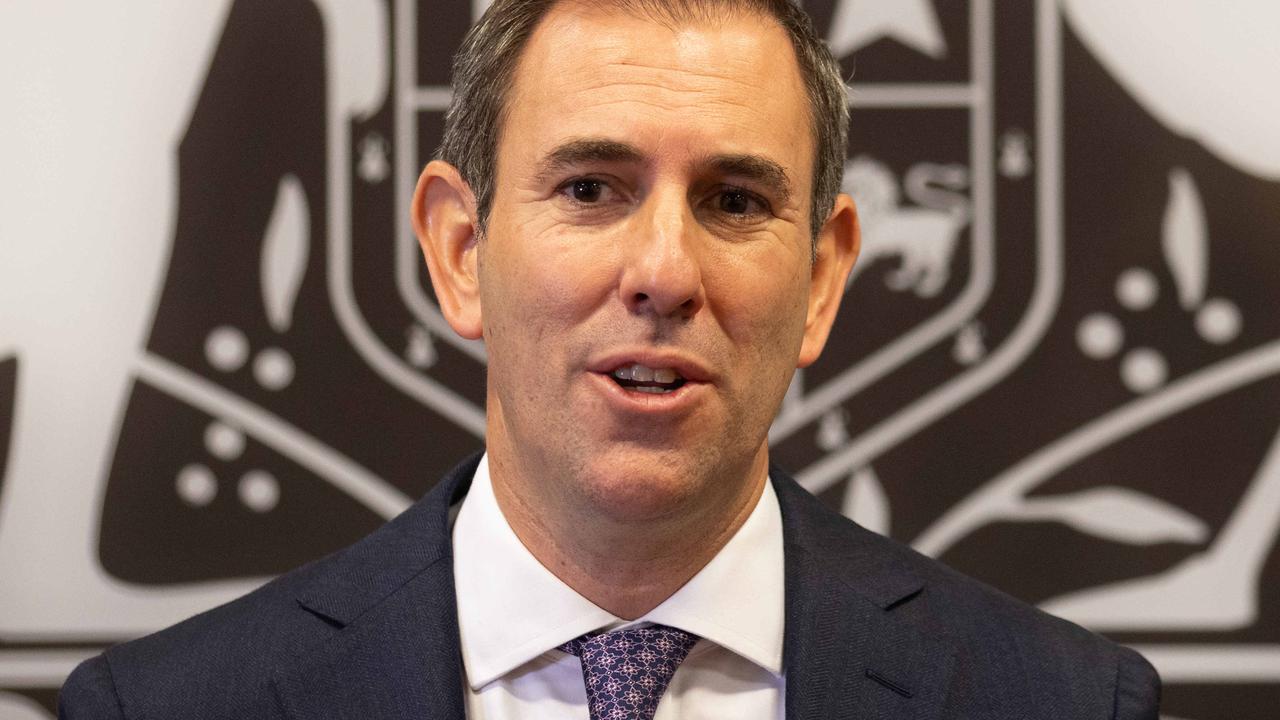 Treasurer Jim Chalmers will deliver the Budget next month. 
The report, called Back in Black? A Menu of Measures to Repair the Budget stated Australia is on track for a quarter of a century of deficits.
The next federal budget will be handed down by treasurer Jim Chalmers in May.
Just a few years ago, the country was predicting a surplus. But Covid-19 spending and flagship programs like the National Disability Insurance Scheme (NDIS) are some of the factors in the red ink over Australia's accounts.
The Grattan Institute said government spending was up due to "rising community expectations, an ageing population, and the growing costs of providing labour-intensive services".
"But this increase in spending has not been matched by growth in the tax base."
The government has predicted the annual defect will widen to $50bn by 2025 from $36.9bn this year or about 2 per cent of gross domestic product.
However, the Grattan report estimated that a figure of $70bn annually by the end of the decade was more likely.
"Continually adding to national debt by running sizeable deficits asks future generations to foot part of the bill for today's spending and may reduce the government's room to respond to future shocks," it said.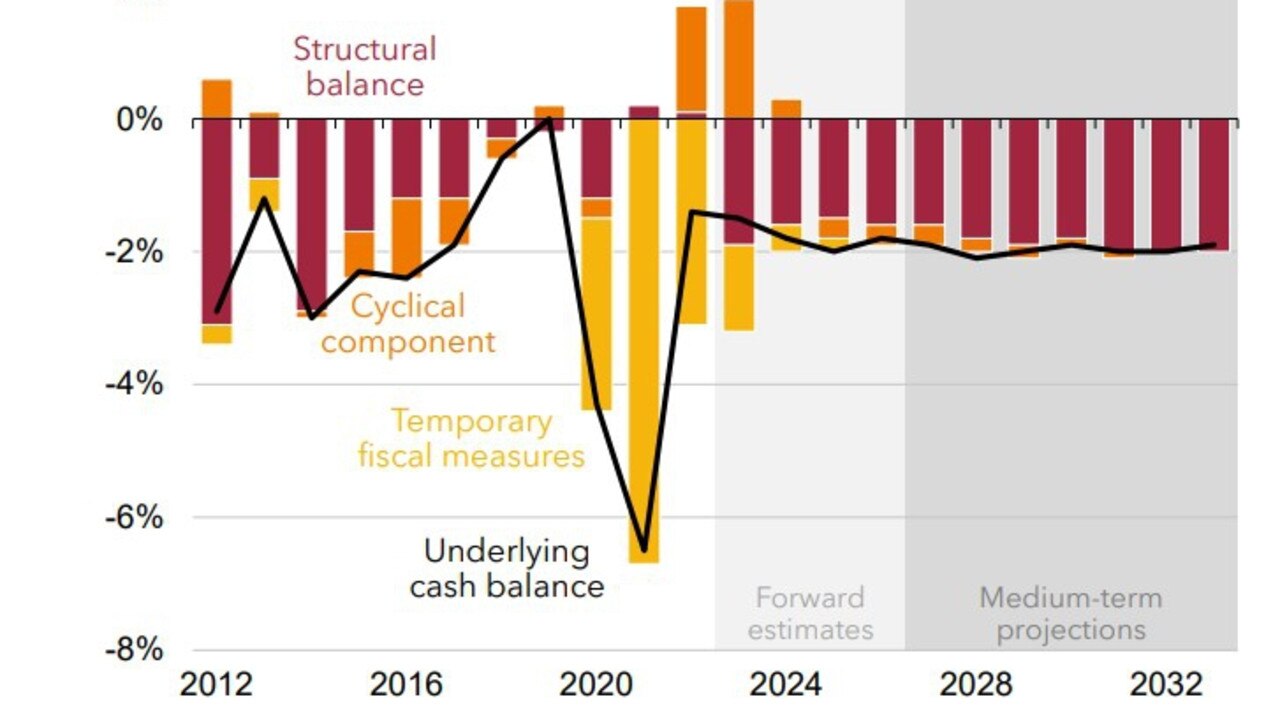 A persistent deficit that could be as much as 70 per cent a year could stretch ahead of Australia. Picture: The Grattan Institute.
'No easy options'
The report stated that some of the spending reduction measures often seized upon – cracking down on tax avoidance by multinational firms, targeting welfare cheats or cutting the ABC – were unlikely to have any meaningful effect. Instead, tougher action was needed.
"There are no easy options for budget repair, but now is the right time to begin the heavy lifting," Grattan Institute CEO Danielle Wood said.
"The combination of low unemployment and high inflation makes this a good time to consolidate the budget."
Several billion dollars a year could be saved by cutting "wasteful" spending on some major transport and defence projects.
The Grattan Institute has long highlighted the rise in spending on what it terms infrastructure "megaprojects" that cost more than $5bn.
It claimed many big ticket builds haven't been scrutinised to see if they provided real value, aren't properly costed and are more about politicians grabbing the headlines.
It has singled out the Inland Rail freight line which will cost $31.4bn and the Melbourne Suburban Rail Loop which an independent analysis has stated could cost as much as $200bn to complete. It was originally budgeted at $50bn.
The Melbourne Suburban Rail Loop could cost up to $200 billion.
Many government advertising campaigns and grants have become too "politicised," Grattan said, and reducing them could save up to $2bn a year.
Counting more of the family home in the aged pension assets test could take $4bn out of the budget. Family Tax Credit B could also be slashed. It helps parents with some of the costs of rising children but the report has said that in most cases it should only go to single parents, not couples.
The NDIS – which costs $35bn a year and growing – has been beneficial but steps should be taken to ensure costs are kept under control. The same goes for the AUKUS defence pact which involves tens of billions of dollars in expenditure.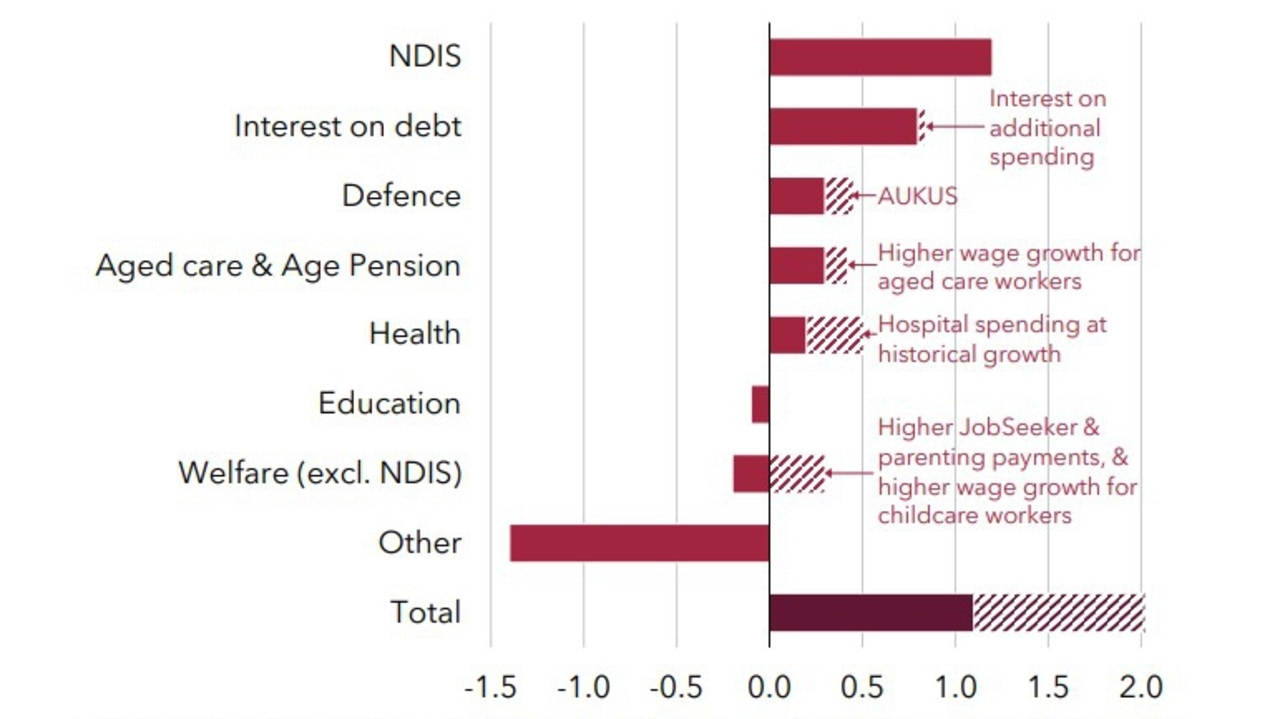 Over the decade spending by the government is projected to rise in many categories.
State that could lose out the most
One state could be more affected than other under the Institute's proposals.
It has said Canberra's deal with the Western Australian government that allows it to keep 70 cents in the dollar of its GST income was now overly generous.
"Economic circumstances have changed dramatically since the deal was done.
"Mining royalties in WA have shot up, so the GST deal is now costing the federal budget much more than was originally anticipated.
"In effect, the federal government is spending almost $5 billion a year to support superior government services in the only state that is running a strong surplus."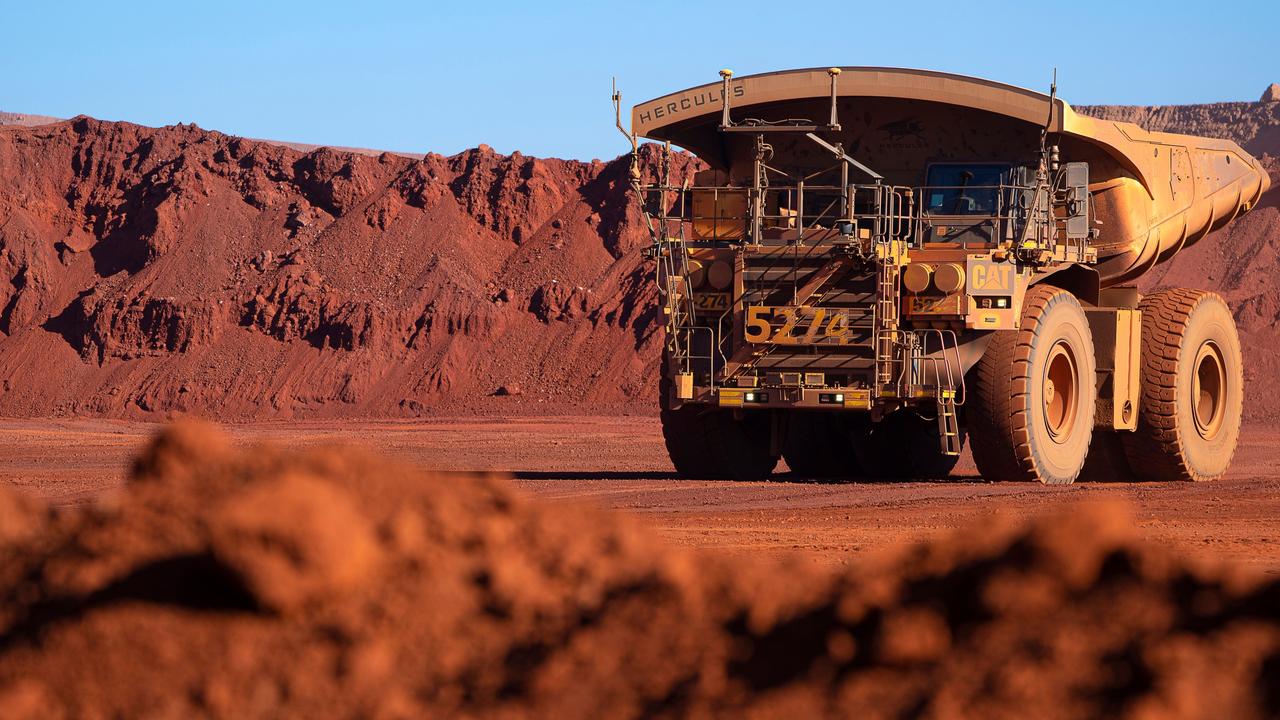 With mining income growing, the report recommends reducing the amount of GST Western Australia gets to keep.
Tax rises
Taxes would also have to rise with the report arguing Australia collects a lower level of tax compared to many similar nations.
Australia's GST, for instance, is currently at 10 per cent. A rise to 15 per cent, with some compensation to lower income households, would net $6bn a year. Yet it would still be less than Britain's version of the GST which is at 20 per cent.
The so-called stage three tax cuts are due to be introduced in July 2024 and will reduce taxes for many higher income earners.
Grattan has said making those tax cut less lavish could save $8bn annually.
Raising the age people can access their super from 60 to 65 could bring in $7bn.
"If today's teenagers are going to see a meaningful reduction in the structural budget deficit before their middle age, now is the time for us to move on from head-in-sand optimism and 'easy' answers towards real solutions," said Grattan.