Two Princes of England Were Close Friends With Monstrous Pedophiles
By Logical Brad
What are the odds that not one but TWO Princes of England were close friends with Monstrous Pedophiles…
"Investigators believe the late Top of the Pops host preyed on around 500 vulnerable victims as young as two years old at institutions including the BBC's broadcasting studios, 14 hospitals and 20 children's hospitals across England."
Jimmy Savile: Timeline of His Sexual Abuse and Its Uncovering
Jimmy Savile
Investigators now believe the late Top of the Pops host preyed on around 500 vulnerable victims as young as two years old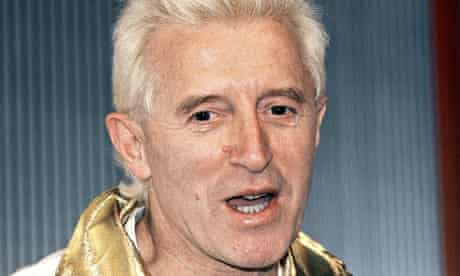 Jimmy Savile's most prolific perioid of sexual abuse was in the late 1960s and early 70s, according to police
It is now known that Jimmy Savile sexually abused hundreds of children and women at the height of his fame.
Investigators believe the late Top of the Pops host preyed on around 500 vulnerable victims as young as two years old at institutions including the BBC's broadcasting studios, 14 hospitals and 20 children's hospitals across England.
Since his death in October 2011, a string of official inquiries have been launched into his offending at hospitals, schools and the BBC.
Today an independent inquiry found that Savile abused 60 people, including at least 33 patients aged from five to 75, at Leeds general infirmary. Other hospitals have also released the results of their Savile investigations.
1955: The earliest incident of abuse recorded by the police. It took place in Manchester, where at the time he managed a dance hall.
1960: In one of a handful of example cases given by the police, a 10-year-old boy asked Savile for his autograph outside a hotel. Savile took the boy inside and seriously sexually assaulted him.
1 January 1964: Savile presents the first ever Top of the Pops for the BBC. He had previously been a DJ at Radio Luxembourg in 1958.
1965: Records show abuse started at the BBC, at Leeds general infirmary, where Savile was a long-term volunteer porter, and at Stoke Mandeville hospital, where he also volunteered.
1966: This was the start of what police have identified as Savile's peak period for abuse, which lasted a decade.
1970: Records show Savile started to abuse girls at Duncroft girls' school near Staines, Surrey, where he was a regular visitor.
1972: In another example of Savile's offences listed by police, he is recorded as groping a 12-year-old boy and his two female friends who were attending a recording of Top of the Pops.
1980s: At some point in the decade, a female victim is believed to have told the Metropolitan police she was assaulted in Savile's campervan in a BBC car park. The police file cannot be located and the investigating officer is now dead.
1990: Savile is knighted, also receiving a papal knighthood.
April 2000: In a TV documentary presented by Louis Theroux, Savile acknowledges the rumours about him being a paedophile, but denies it.
26 July 2006: Savile co-presents the final Top of the Pops, an occasion that gave rise to one of the allegations made to police.
March 2008: Savile begins legal proceedings against a newspaper that linked him to abuse at the Jersey children's home Haut de la Garenne.
2009: Savile is interviewed under caution by Surrey police investigating an alleged indecent assault at Duncroft school. The CPS advised there was insufficient evidence to take any further action. This was the year of the last offence recorded by the current investigation.
Police have given another example offence dating from this year in which a 43-year-old woman was sexually assaulted by Savile on a train journey between Leeds and London.
2011: the scandal breaks
29 October: Jimmy Savile dies.
Early November: A Newsnight investigation into Savile begins. Reporter Liz Mackean and researcher Hannah Livingston make contact with former Duncroft pupils.
11 November: A BBC tribute programme is aired on BBC1 called Jimmy Savile: As It Happened.
1 December: The Newsnight editor Peter Rippon emails reporter Meirion Jones telling him to stop working on other elements of the investigation because it is not strong enough without confirmation of the CPS angle and saying that he (Rippon) will pull the editing.
Jones emails himself the "red flag email" in which he sets out what he sees as the consequences for the BBC if the story does not run.
5 December: Surrey police confirm that they investigated "a historic allegation of indecent assault … alleged to have occurred at a children's home in Staines in the 1970s" and that they referred this to the CPS.
9 December: The CPS informs Jones it decided not to prosecute Savile because of lack of evidence and not because he was old or infirm.
Rippon and Jones meet and Jones tells Rippon that he accepts the decision that he is not to pursue the story any more.
2012
8 January: The Sunday Mirror reports that the Newsnight investigation was axed and refers to a clash with the Fix It tribute show.
9 February: Miles Goslett reports in the Oldie that Newsnight's Savile investigation was pulled because of the tribute programmes and that allegations were made about abuse on BBC premises. The article alleges that the BBC had information the police did not and that Mark Thompson knew of the report. Further stories follow in the Daily Telegraph and the Daily Mail.
7 September: The BBC receives a letter from ITV giving notice of the Exposure documentary on the Savile sex abuse allegations and posing questions.
3 October: The ITV Exposure programme on Savile is broadcast.
8 October: The BBC director-general George Entwistle appears on the Today programme. Mackean emails Entwistle to share her "disquiet" with "the handling of the Newsnight Savile story" and pointing out inaccuracy in an all-staff email.
Entwistle asks Ken MacQuarrie, BBC Scotland director, to investigate the circumstances in which the Newsnight investigation was dropped.
22 October: The Panorama special on the BBC and Savile is broadcast.
23 October: Entwistle appears before the Commons culture, media and sport select committee.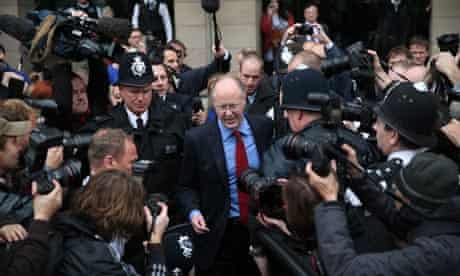 BBC director-general George Entwistle leaves Portcullis House after giving evidence to MPs.
October: BBC asks Dame Janet Smith to investigate the culture and practices of the BBC in the decades that Savile worked there.
10 November: Entwistle resigns as director-general of the BBC.
2013
11 January: Scotland Yard labels Savile a "prolific, predatory" sex offender after its investigation reveals 214 criminal offences across 28 police forces, between 1955 and 2009. Its report, Giving Victims a Voice, found that 73% of his victims were children, and the allegations of abuse span 14 medical establishments.
2014
2 June: NSPCC research for BBC Panorama confirms there have been at least 500 reports of abuse by Savile.
26 June: Department of Health publishes the results of investigations by 28 medical establishments, including Leeds General infirmary and Broadmoor hospital. In Leeds, Savile abused 60 people including at least 33 patients aged from five to 75. At high-security Broadmoor hospital, the broadcaster abused at least five individuals, including two patients who were subjected to repeated assaults.
Original source: 
https://t.me/LogicalBrad/2069
https://www.theguardian.com/media/2014/jun/26/jimmy-savile-sexual-abuse-timeline