Wagner Mercenary Chief to Move to Belarus, Not Face Prosecution for Rebel March: Kremlin
"Yevgeny Prigozhin, the head of Russia's Wagner mercenary group, will move to neighboring Belarus as part of a deal to end what appeared to be an armed coup led by Prigozhin against Russia's military leadership, according to the Kremlin."
Prigozhin, who has been a close ally of Russian President Vladimir Putin for roughly 20 years, had earlier agreed to end what he described as a "march for justice" to topple Moscow's military leadership after mediation by Belarusian President Alexander Lukashenko.
Lukashenko's office stated on June 24 that the Belarusian leader had Putin's blessing to broker a deal that ended up halting the lightning-fast advance of Wagner forces toward Moscow.
Under the deal, Prigozhin will move to Belarus and criminal charges against him in Russia would be dropped, Kremlin spokesman Dmitry Peskov told reporters on June 24. Wagner fighters who took part in the armed rebellion won't face any retribution, in recognition of their previous service to Russia.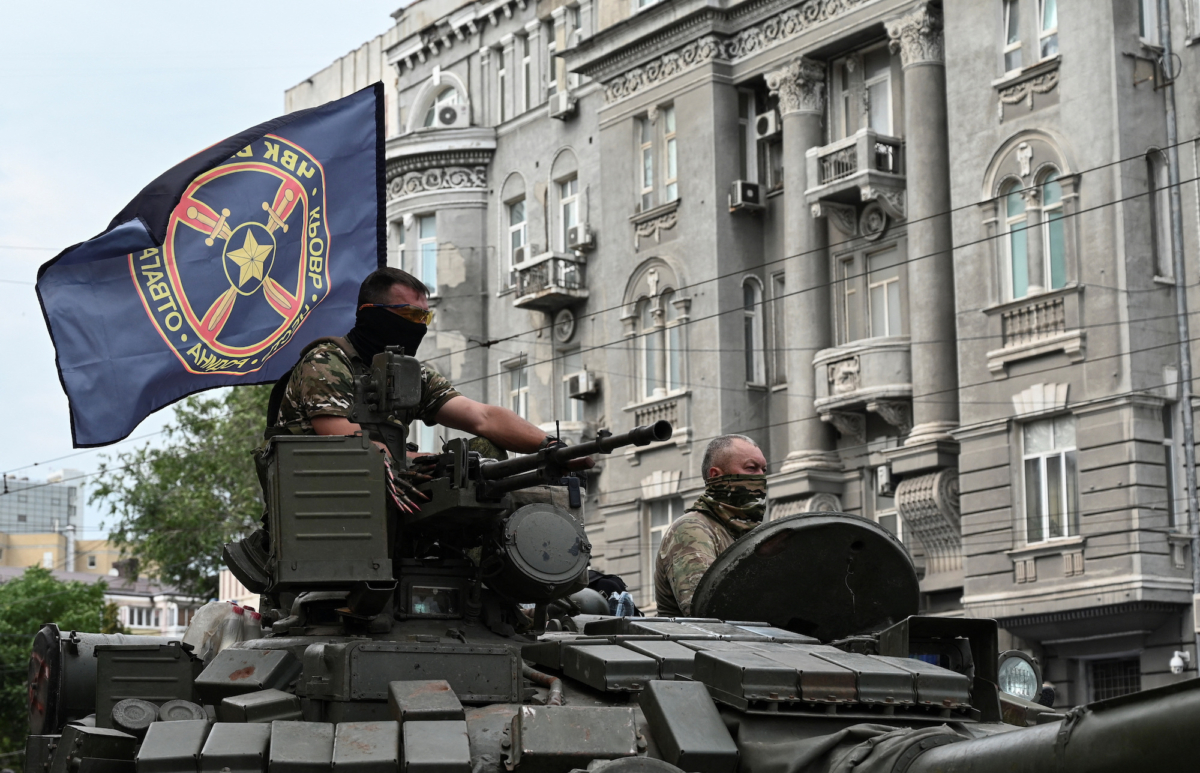 Fighters of the Wagner private mercenary group are seen atop a tank while being deployed near the headquarters of the Southern Military District in the city of Rostov-on-Don, Russia, on June 24, 2023.
Peskov declined to offer any further details of concessions made to Prigozhin in exchange for agreeing to order Wagner troops to stand down, other than a Putin-authorized guarantee of his safety.
"There are no more conditions that I can tell you about," Peskov told reporters in Moscow while calling the events of the day "tragic."
After the Lukashenko-brokered deal was struck, Prigozhin took to his Telegram channel to post an audio message saying he had ordered his men to turn back in order to avoid "shedding Russian blood."
The Wagner chief, who decades ago ran a floating restaurant in St. Petersburg, Russia, that Putin frequented while he was the city's mayor, said Wagner troops managed to come within 120 miles of Moscow.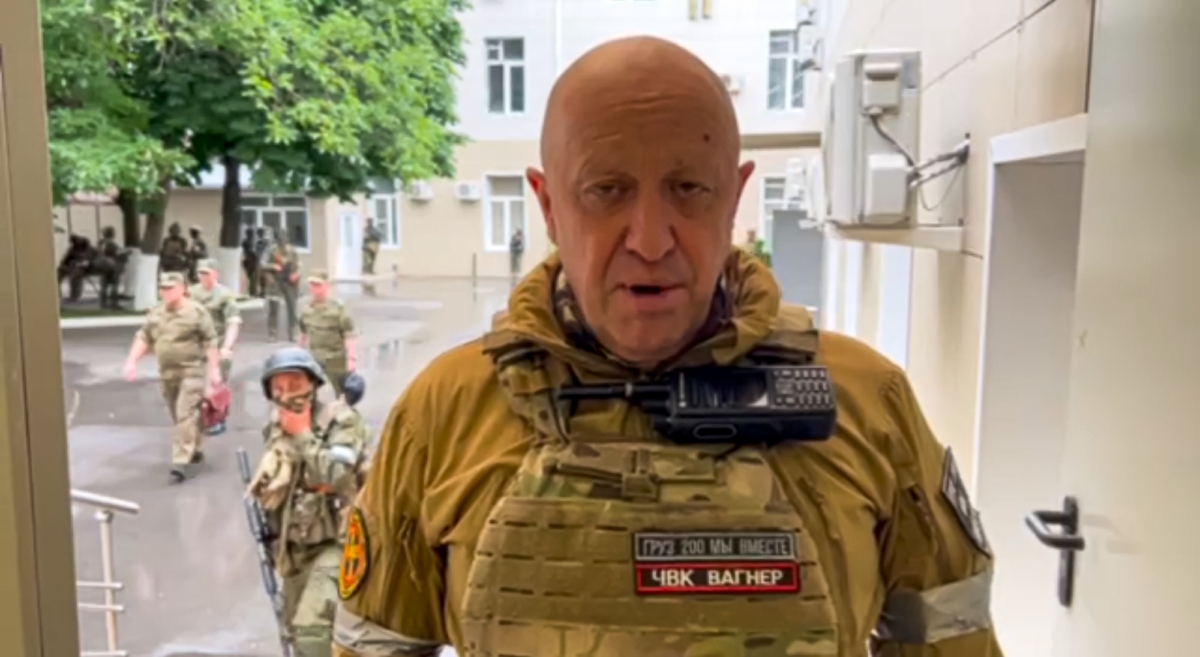 Yevgeny Prigozhin, owner of the Wagner Group military company, records a video address in Rostov-on-Don, Russia, on June 24, 2023. 
Putin's promise that Prigozhin would be unharmed was a stark reversal from his earlier pledge to mete out harsh punishment for the mutineers.
"All those who deliberately stepped on the path of betrayal, who prepared an armed insurrection, who took the path of blackmail and terrorist methods will suffer inevitable punishment, will answer both to the law and to our people," Putin said in a televised speech from the Kremlin.
In response, a defiant Prigozhin said he and his men had no intention of backing down.
In their brief but bold campaign against Russia's top military brass, Prigozhin's forces managed to seize Rostov-on-Don, a logistical hub in southern Russia that's key to the war effort in Ukraine.
Prigozhin was seen leaving Rostov-on-Don later on June 24.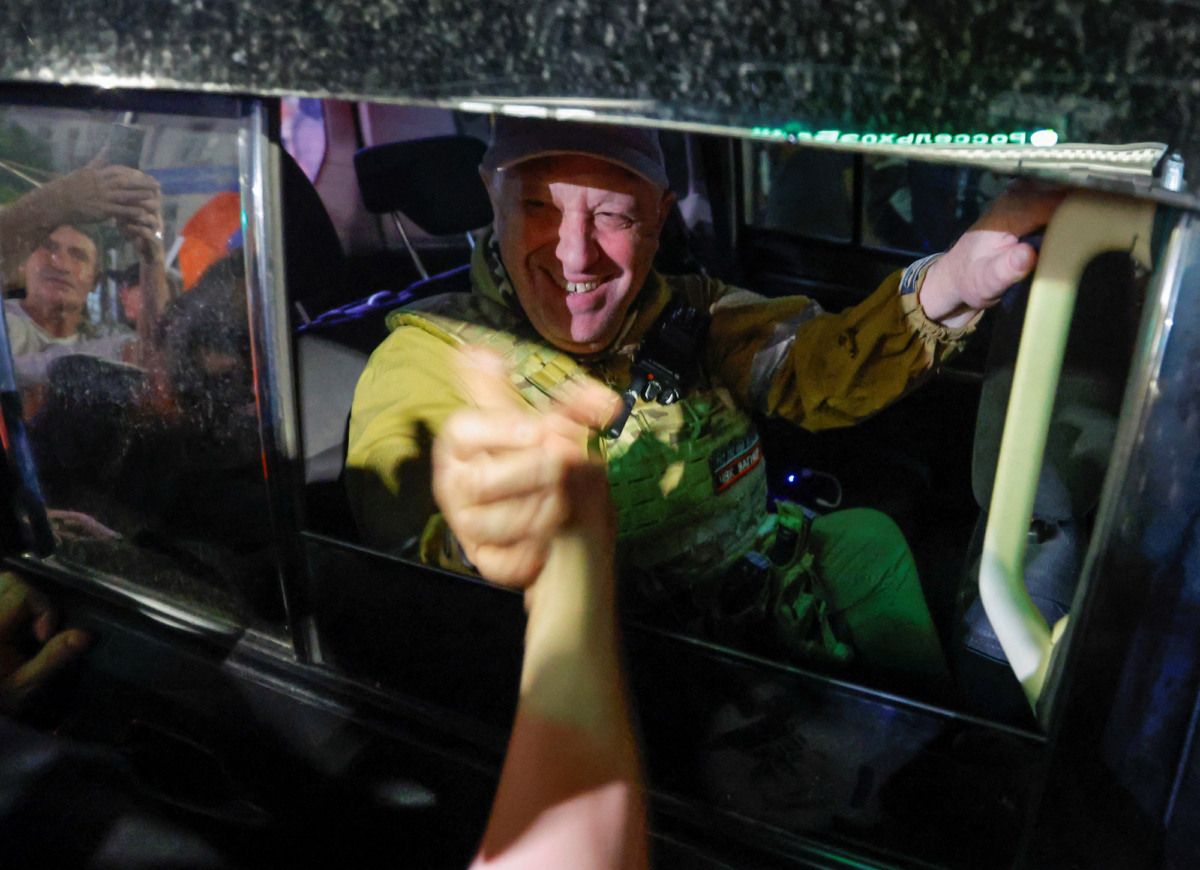 Yevgeny Prigozhin, owner of the Wagner Group military company, greets supporters as he prepares to leave Rostov-on-Don, Russia, on June 24, 2023. 
Wagner in Ukraine
The Wagner Group, officially known as PMC Wagner or Wagner Private Military Company, is a Russian paramilitary organization that was first identified in 2014, when it backed pro-Russian separatists in eastern Ukraine.
Amid Russia's latest "special military operation" in Ukraine, Wagner forces have provided the Kremlin with key support, doing much of the heaviest fighting in the Donbas region and taking significant casualties in the fight for Bakhmut.
However, in the course of Wagner's engagement in Ukraine, Prigozhin had become increasingly critical of Russia's military leadership.
Battlefield setbacks in Ukraine, including significant Wagner casualties in bloody shootouts in the fight for Bakhmut, led Prigozhin to level a series of accusations against the military brass, including that they weren't supplying Wagner with enough ammunition.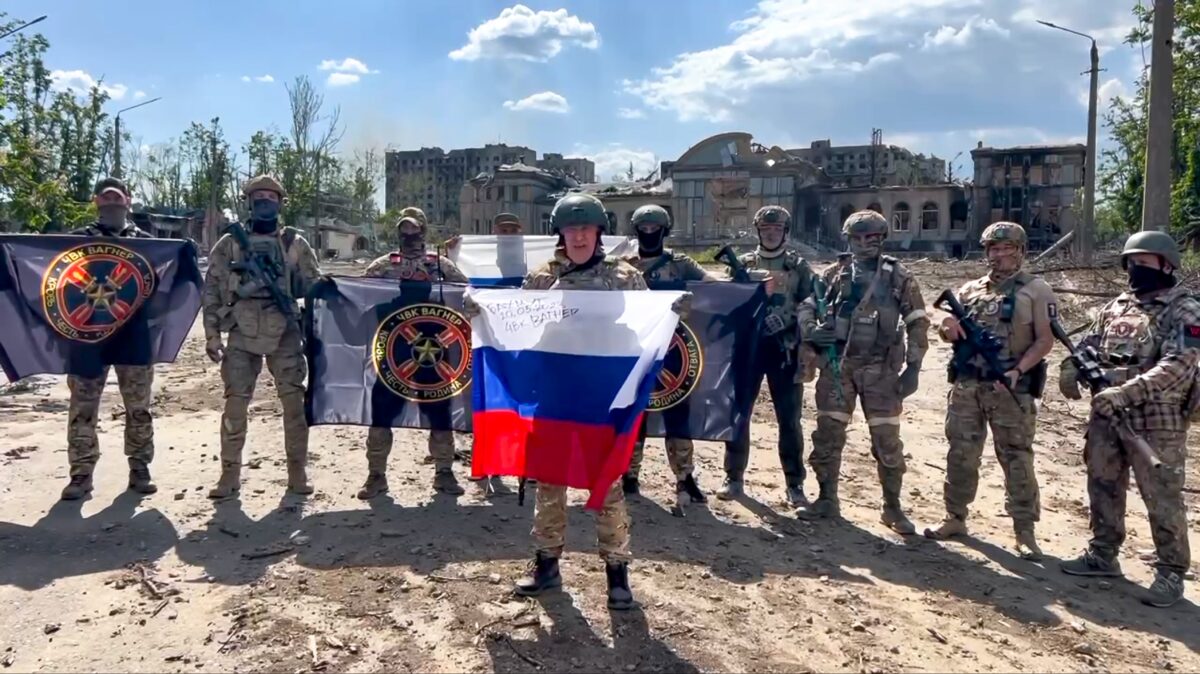 Yevgeny Prigozhin, head of the Wagner Group military company, holds a Russian national flag in front of his soldiers in Bakhmut, Ukraine, in a still from video footage released on May 20, 2023.
A culminating point was a June 23 accusation that Prigozhin made in a post on his Telegram channel against Russian Defense Minister Sergei Shoigu, who the Wagner chief accused of "destroying" his fighters in an alleged Russian military airstrike and called for an armed mutiny.
In his criticism, the Wagner Group's leader didn't target Putin but focused his attacks on Russian military leaders. He accused Shoigu of personally planning an operation to destroy Wagner fighters.
"Prigozhin claimed that the Wagner Commanders' Council made the decision to stop 'the evil brought by the military leadership' who neglect and destroy the lives of tens of thousands of Russian soldiers," an analysis by the Institute for the Study of War (ISW) reads.
The Wagner leader vowed to "deal" with those who destroyed Russian soldiers and then return to Ukraine after restoring justice. He stated on Telegram that Wagner's push toward Moscow was no "coup" but only a "march for justice."
Some analysts have cautioned that there could be another chapter in Prigozhin's short-lived mutiny.
"Whoever believes this will end soon is sorely mistaken," Ivana Stradner, a research fellow at the Foundation for Defense of Democracies, told Fox News in an interview.
"[Putin] loathes disloyalty more than anything else and [Prighozin] moving to Belarus won't guarantee that he will not also experience windows or tea," Stradner said, hinting that there could be a repeat of incidents such as those who cross the Russian president meeting a suspicious end by falling out of a window or being poisoned.
———————-
Resources:
https://t.me/Russia_Vs_Ukraine_War3/5112
https://link.theepochtimes.com/mkt_app/wagner-mercenary-chief-to-move-to-belarus-not-face-prosecution-for-rebel-march-kremlin_5355057.html